New appointment for Dr. SUN as an advisor to the first vice-chairman of the National Assembly
NEWS
2022/04/07
New appointment for Dr. SUN as an advisor to the first vice-chairman of the National Assembly
Phnom Penh – On 25 March 2022, the Asian Satellite Campuses Institute of Nagoya University held an online graduation ceremony for its Transnational Doctoral Programs for Leading Professionals in Asian Countries. Three students from different countries, Mongolia, the Philippines, and Cambodia, have completed their studies and obtained Ph.D. degrees. One of the successful Ph.D. awardees is Dr. Sun Chhun Hieng, graduating from the Graduate School of Law, Nagoya University.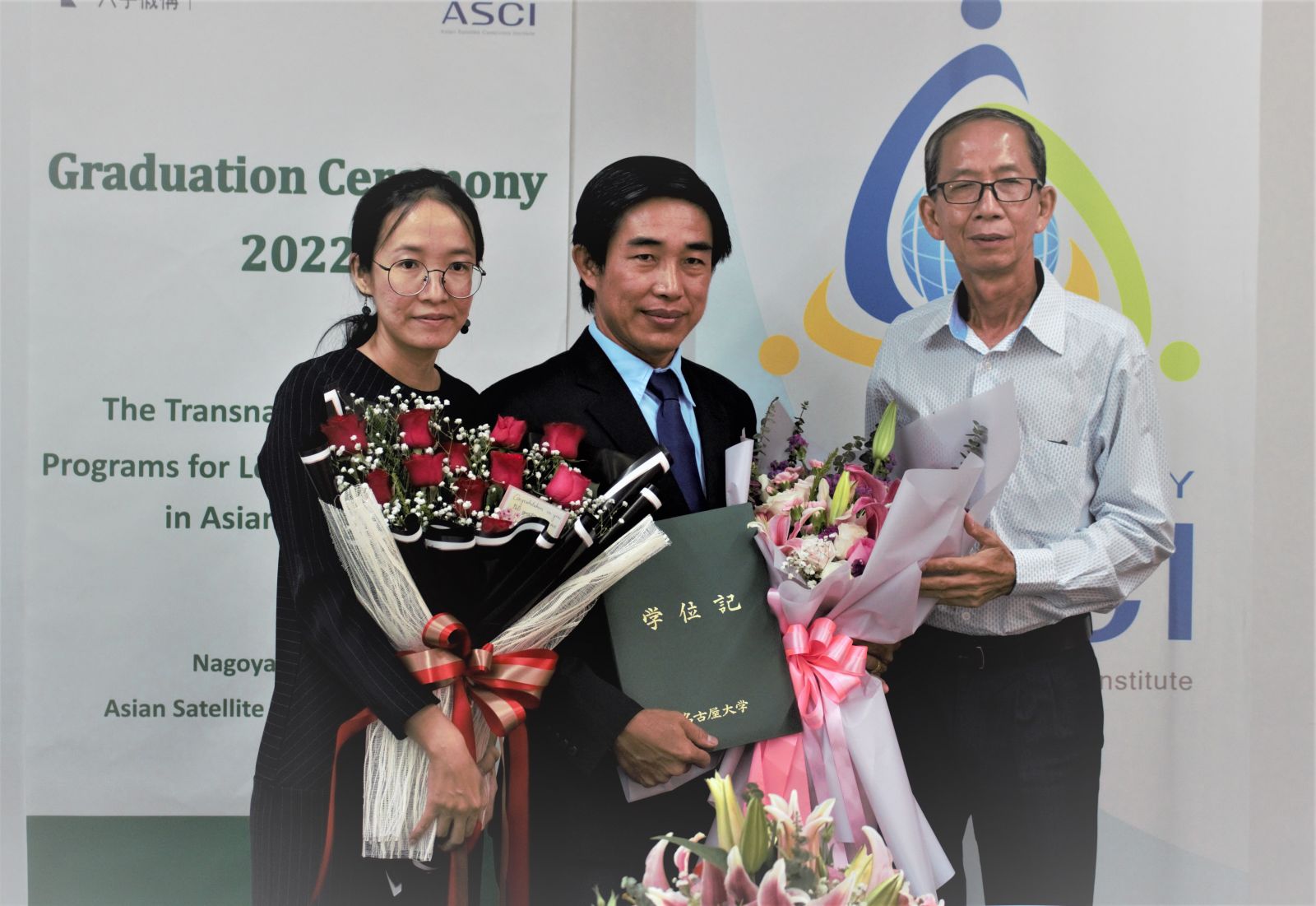 In Cambodia, Dr. SUN has been serving as a civil servant at the Ministry of Interior since 2004. In 2015, he has been promoted to the deputy director of the Department of Capital, Khan, and Provincial Administrative Affairs of the same Ministry until today. Recently, Dr. SUN has also been appointed by the King to serve as an advisor to the first vice-chairman of the National Assembly, effective from 25 February 2022.

Dr. SUN has a good understanding of Japan and has long been associated with Nagoya University. He obtained his Master's degree in 2010 (as JDS Student), under the supervision of Professor INABA Kazumasa from the Graduate School of Law. Upon his Ph.D. graduation, Dr. SUN is expected to play even a more important role in the Ministry and to serve as a good bridge to strengthening the relationship between Japan and Cambodia.