2022/08/23
NUASC-Ph and UPLB beef up efforts for increased visibility of Nagoya University
From 8 to 15 August 2022, a number of officials and Japanese Filipino alumni visited the Nagoya University Asian Satellite Campus-Philippines office as shown in the succeeding photos. The satellite campus is strategically relocated at the Chancellors Hall of the Administration building (former UPLB Library).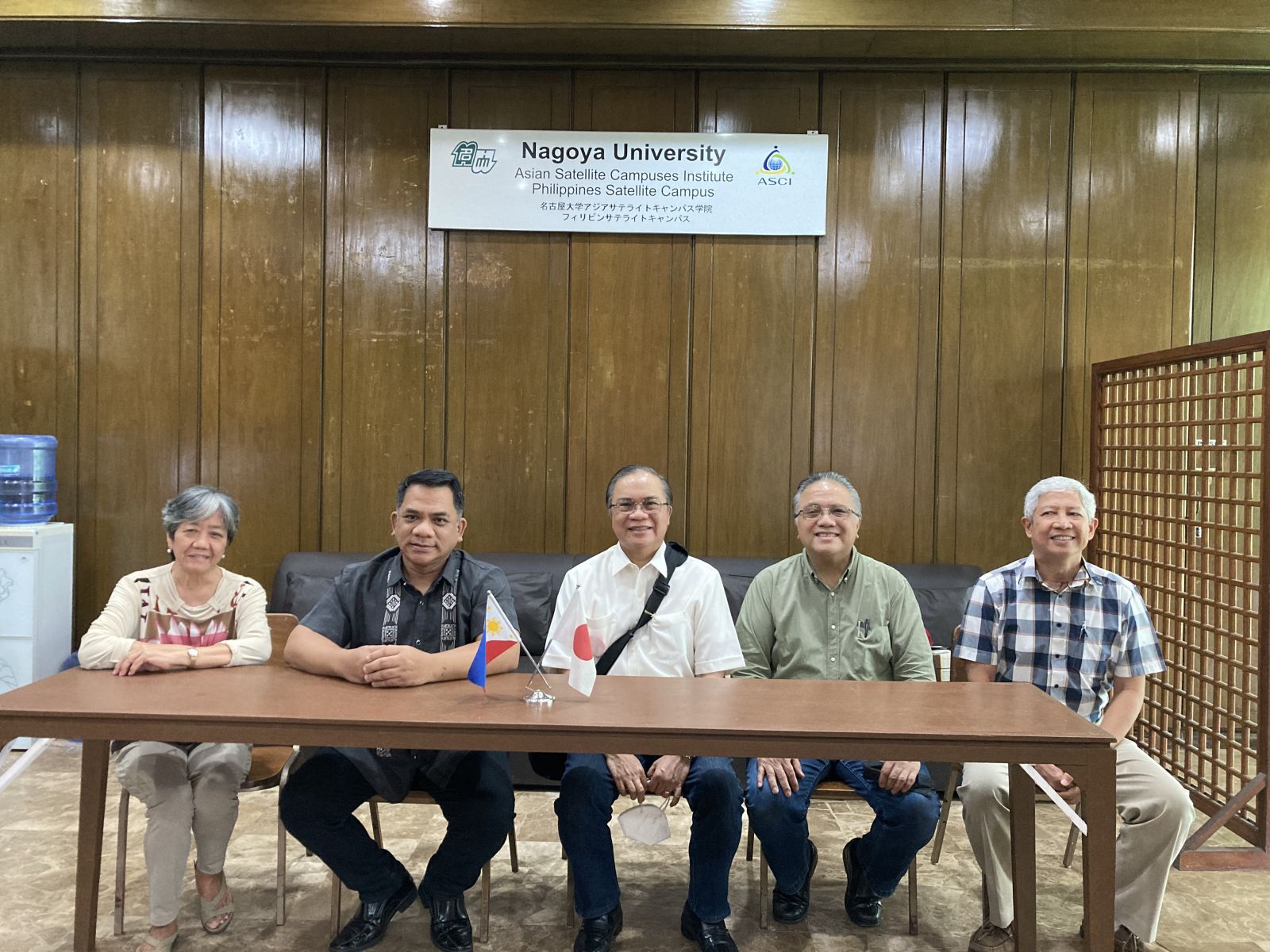 8 August 2022 - Dr. Editha C. Cedicol and Chancellor Camacho and members of the Philippine
Association of Japanese Government Scholars (PhilaJames)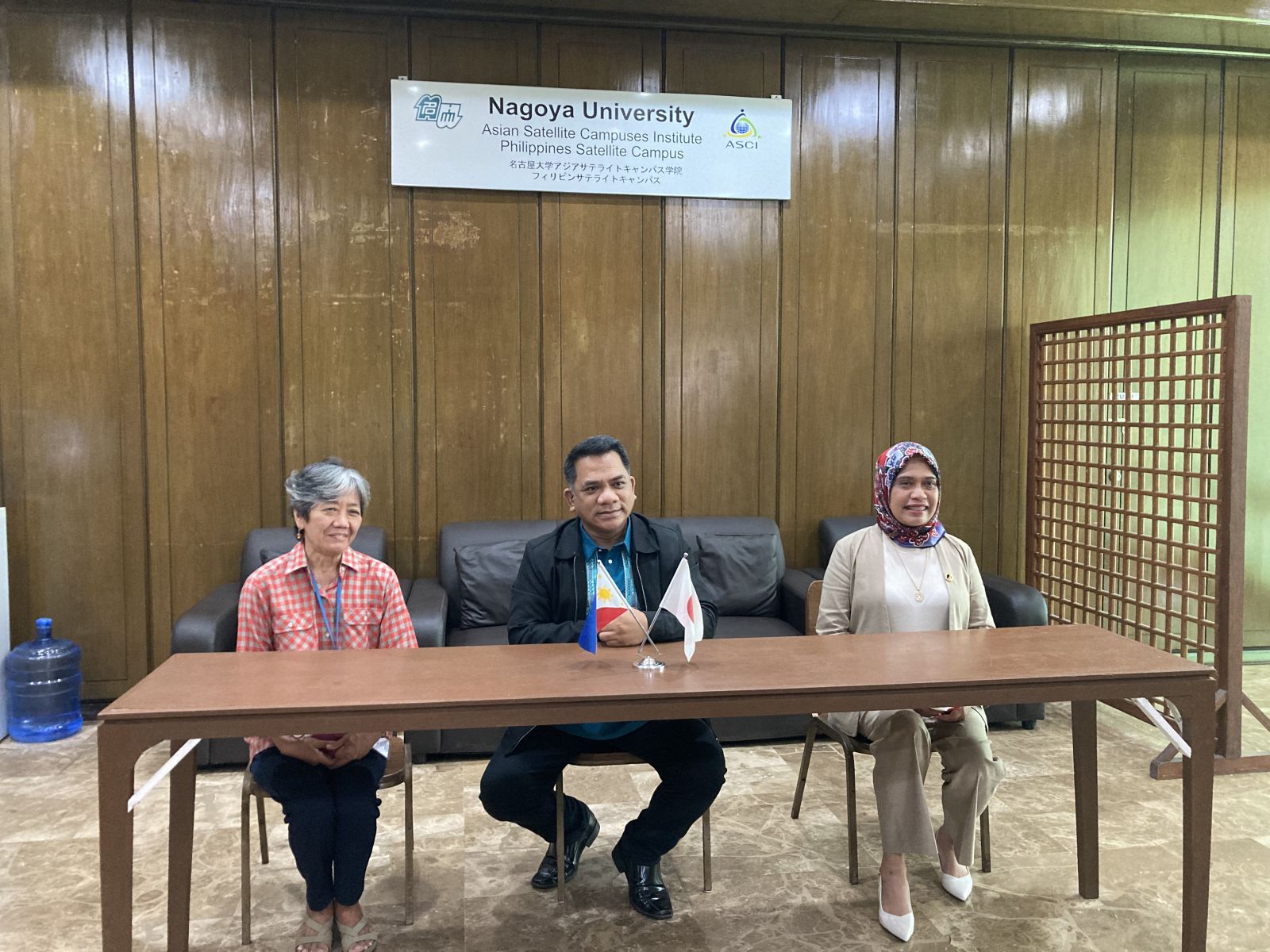 10 August 2022 - with Chancellor Jose Camacho Jr. and Dr. Mary Joyce Guinto-Sali (3rd from left),
Chancellor of Mindanao State University -Tawitawi, alumna of University of Goettingen, Germany
under the DAAD-SEARCA scholarship program.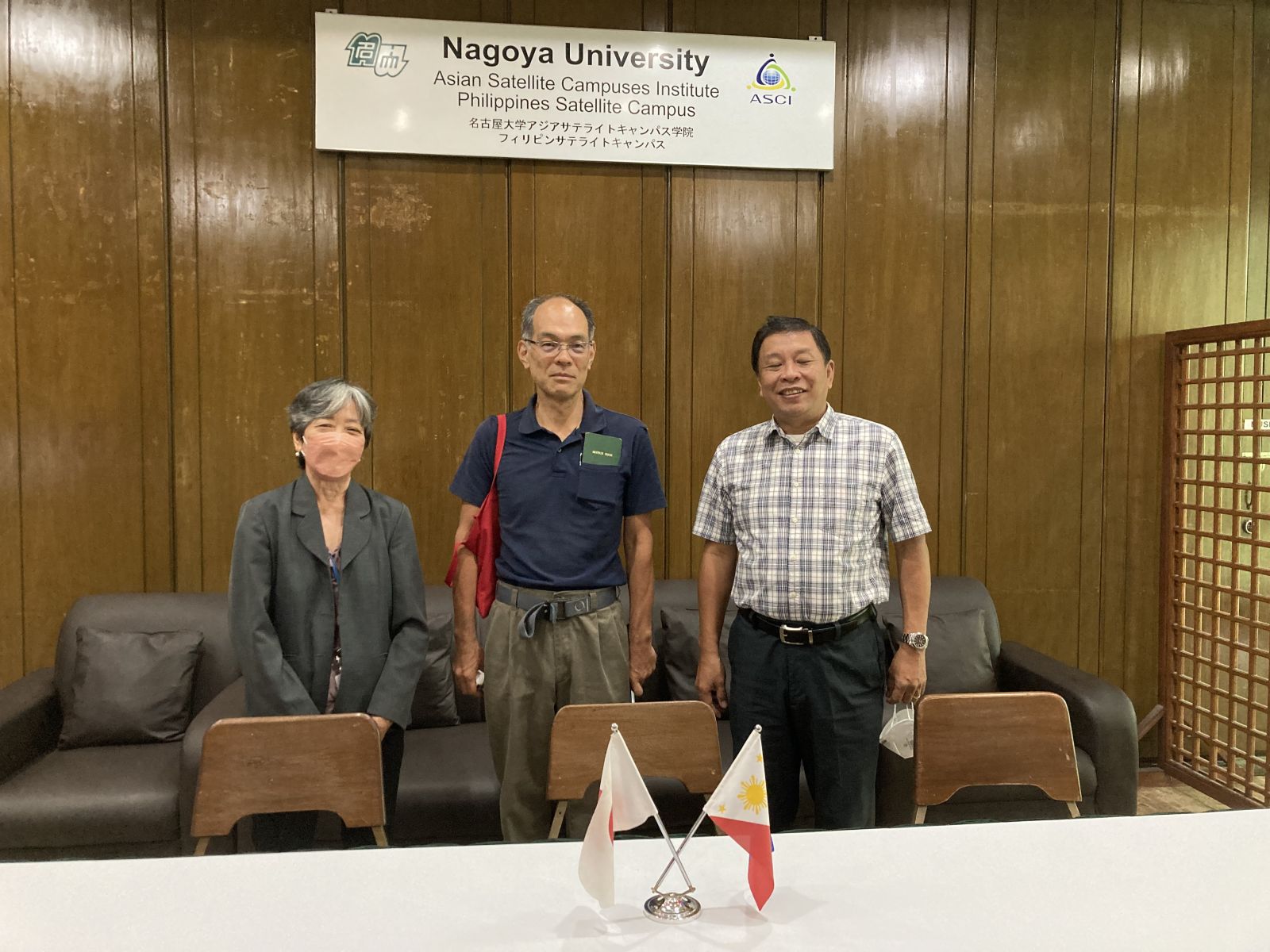 15 August 2022 - Dr. Editha C. Cedicol with Prof. Suzuki Kojiro (center), Professor of Landscape
Architecture Science of Tokyo University of Agricullture (Tokyo NODAI), with former UPLB Chancellor Fernando C.
Sanchez, Jr. (3rd from left), Tokyo NODAI alumnus.