2023/03/03
University of the Philipines and Nagoya University Sign New MoA
Nagoya, Japan—The Memorandum of Agreement(MoA) between Nagoya University (NU), Japan and the University of the Philippines (UP) on the hosting of the NU Asian Satellite Campus-Philippines (NUASC-PH) on the campus of the University of the Philippines (UPLB) was renewed during a signing ceremony held on 21 February 2023 at Nagoya University, Nagoya, Japan. The previous MoA was signed on 2 December 2015 at UPLB.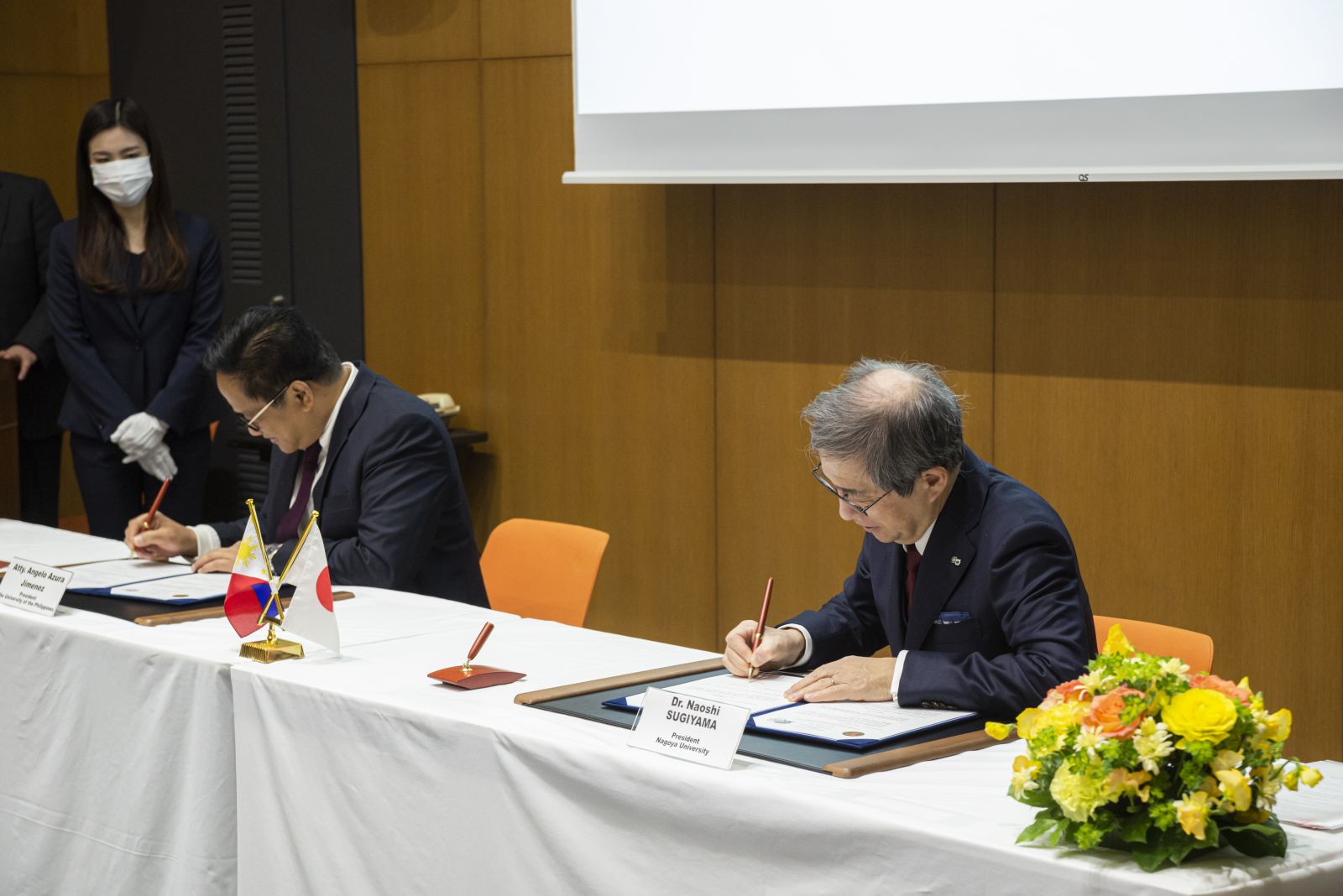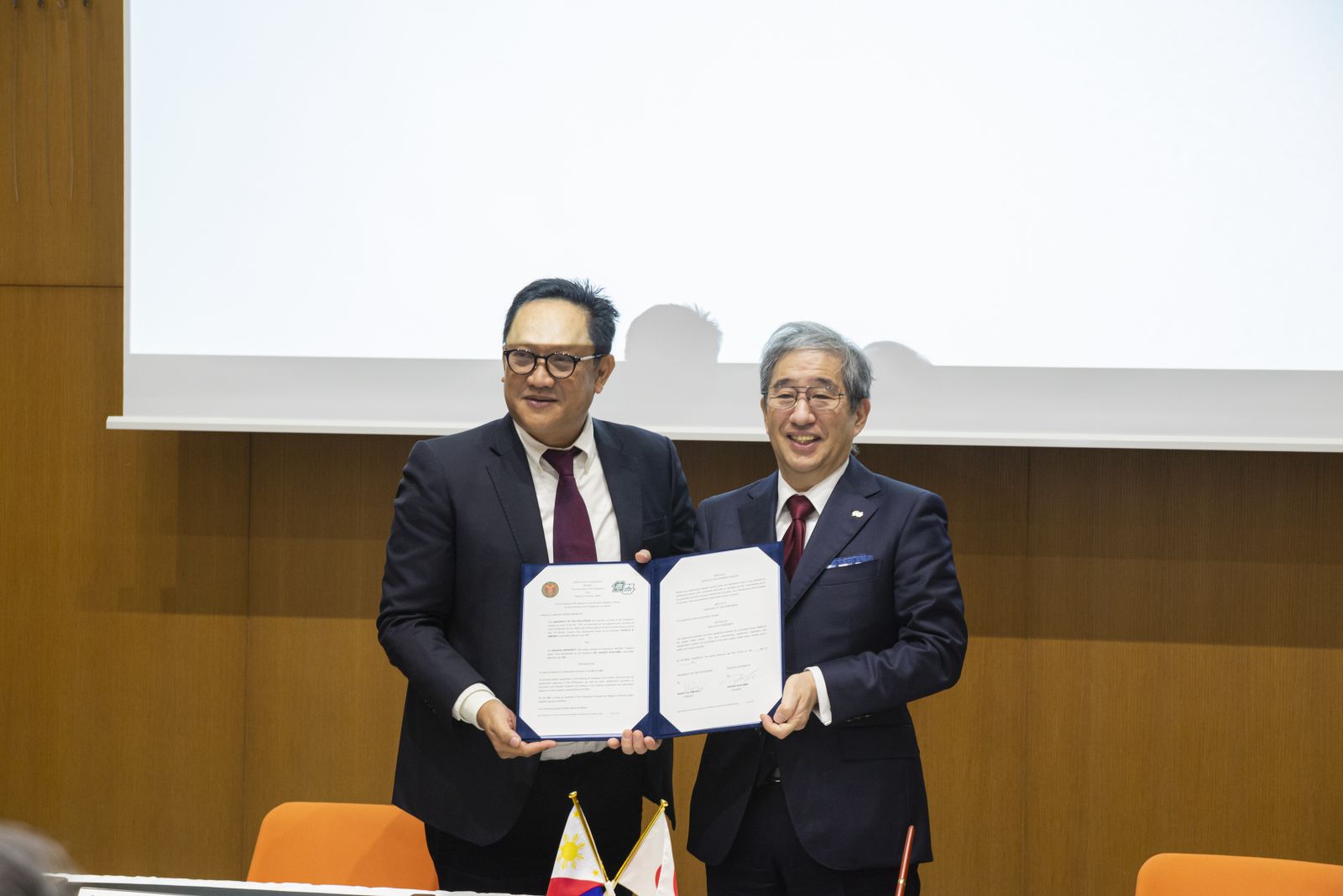 UP President Jimenez (left) and NU President Sugiyama (right) (Photos by Mr. Edmund Rhind-Tutt)

Signatories to the MoA were Atty. Angelo A. Jimenez, President of UP and Dr. Naoshi Sugiyama, President of NU. Witnesses to the MoA signing ceremony were Dr. Jose V. Camacho, Jr, UPLB Chancellor; Dr. Akira Yamauchi, Director of the NUASCI; and Dr. Nathaniel C. Bantayan, UPLB Vice Chancellor for Research and Extension. Other visitors from UP and UPLB were Dr. Eileen Lorena M. Mamino, Assistant to the UPLB Chancellor, and Mr. Clyde S. Maramba, Program Development Associate, Office of the UP President.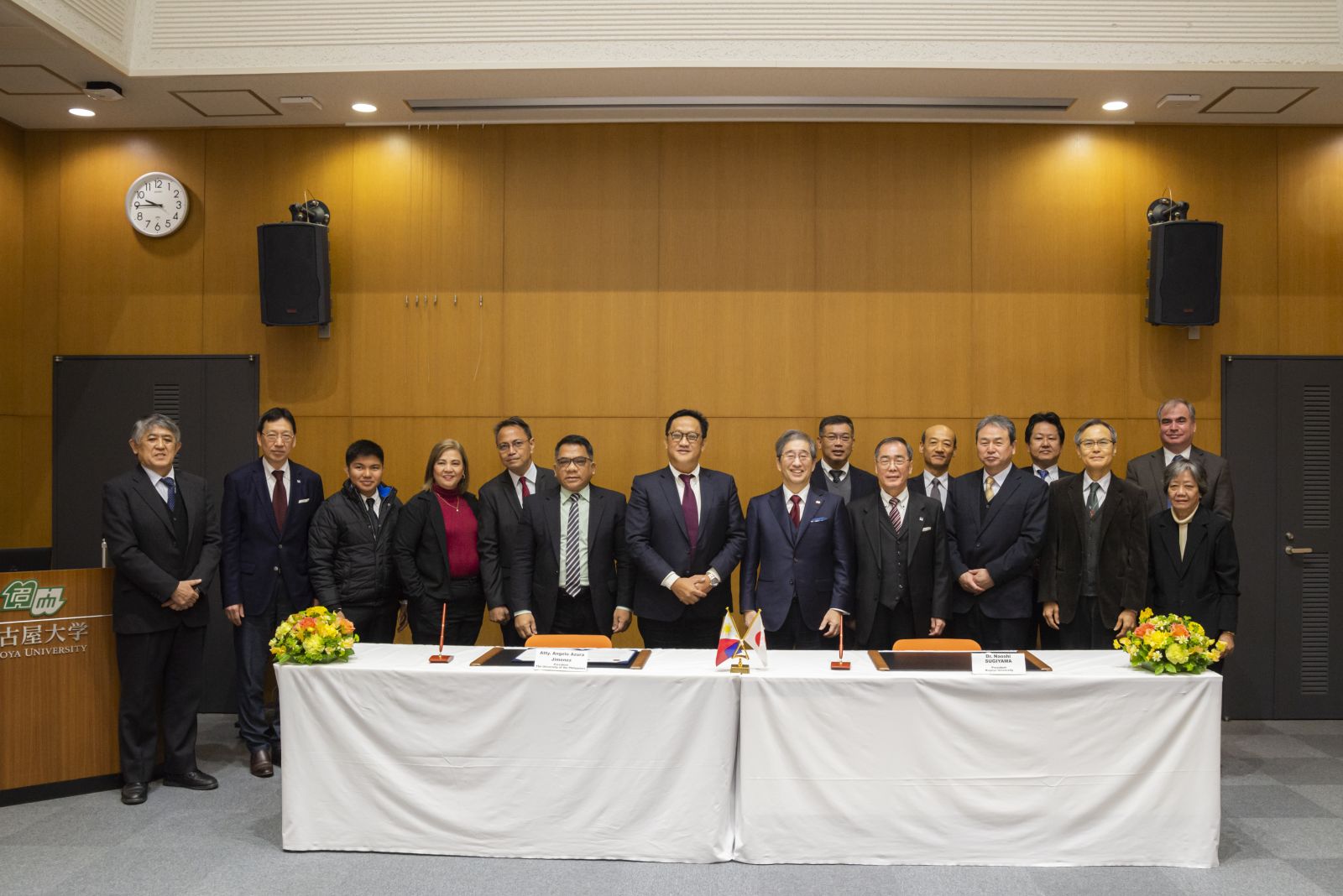 Group photo after the MoA signing ceremony (courtesy of Mr. Edmund Rhind-Tutt)

The NUASC-PH represents one of the satellite campuses under the NU Asian Satellite Campuses Institute (NUASCI) that implements a hybrid doctoral programs in bio-agricutural science, international development, medicine, law, education and human development, and environmental science under the NU Transnational Doctoral Programs for Leading Professionals in Asian Countries. This program include various features: close supervision of doctoral candidates by academic advisors and main campus support staff via cutting edge distance education and comunication tools; in-country academic and technical support; short-term intensive academic seminars at the main campus in Japan; as well as tuition fee exemption and other financial support for short-term seminars in Japan. For more information about the program and the Institute, please visit: http://asci.nagoya.-u.ac.jp.

Contributed by E.C.Cedicol