2023/9/29
ASCI Research Presentation for the 2023 Autumn Graduates
On September 27, ASCI held a graduate ceremony entitled "Research Presentation 2023" in which three graduates presented their PhD studies. The three were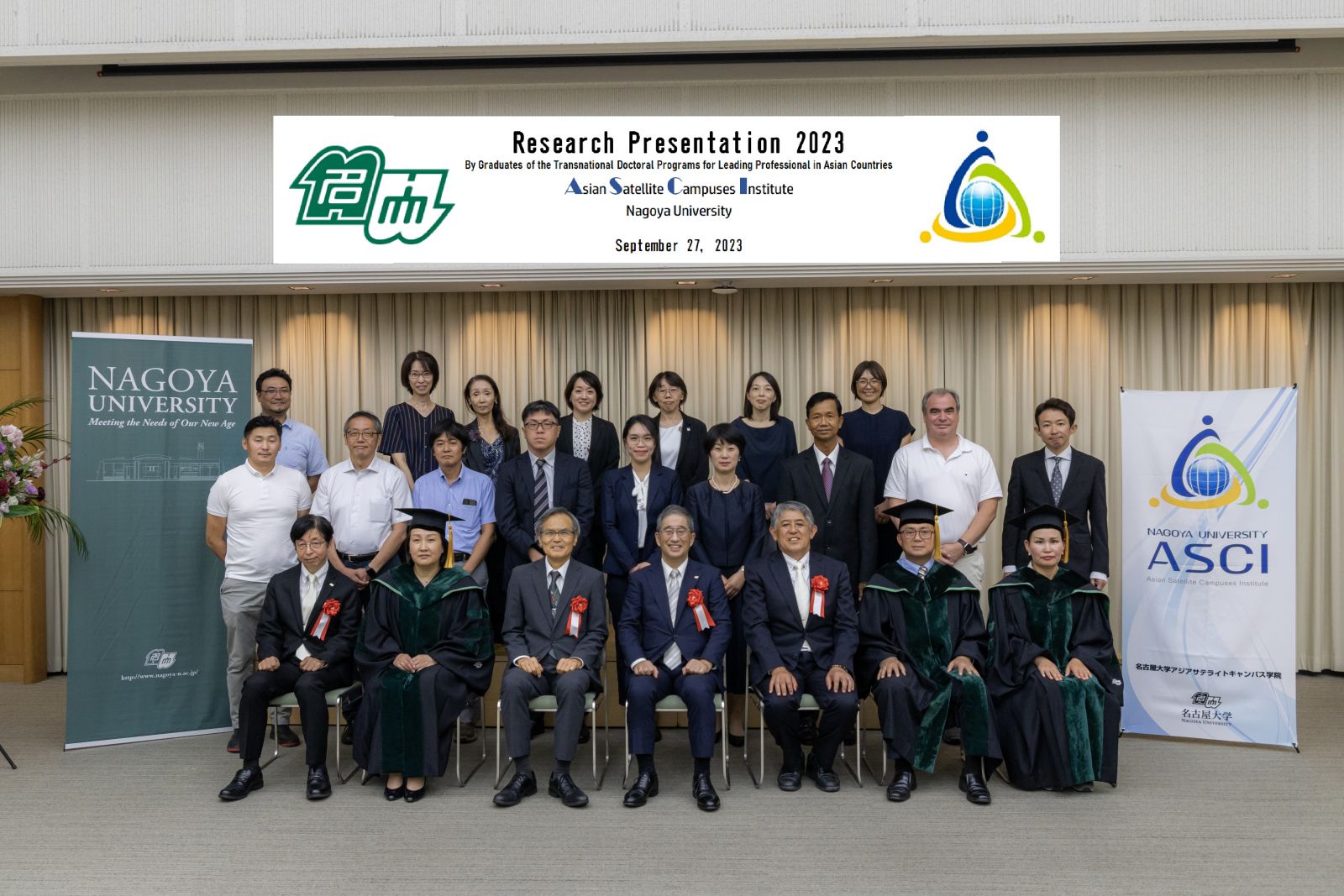 Dr. Sukhee Erdenetuya from the Graduate School of Medicine with the dissertational title:
"Sickness absence among employees of healthcare organization in public sector in Mongolia: a cross-sectional study,"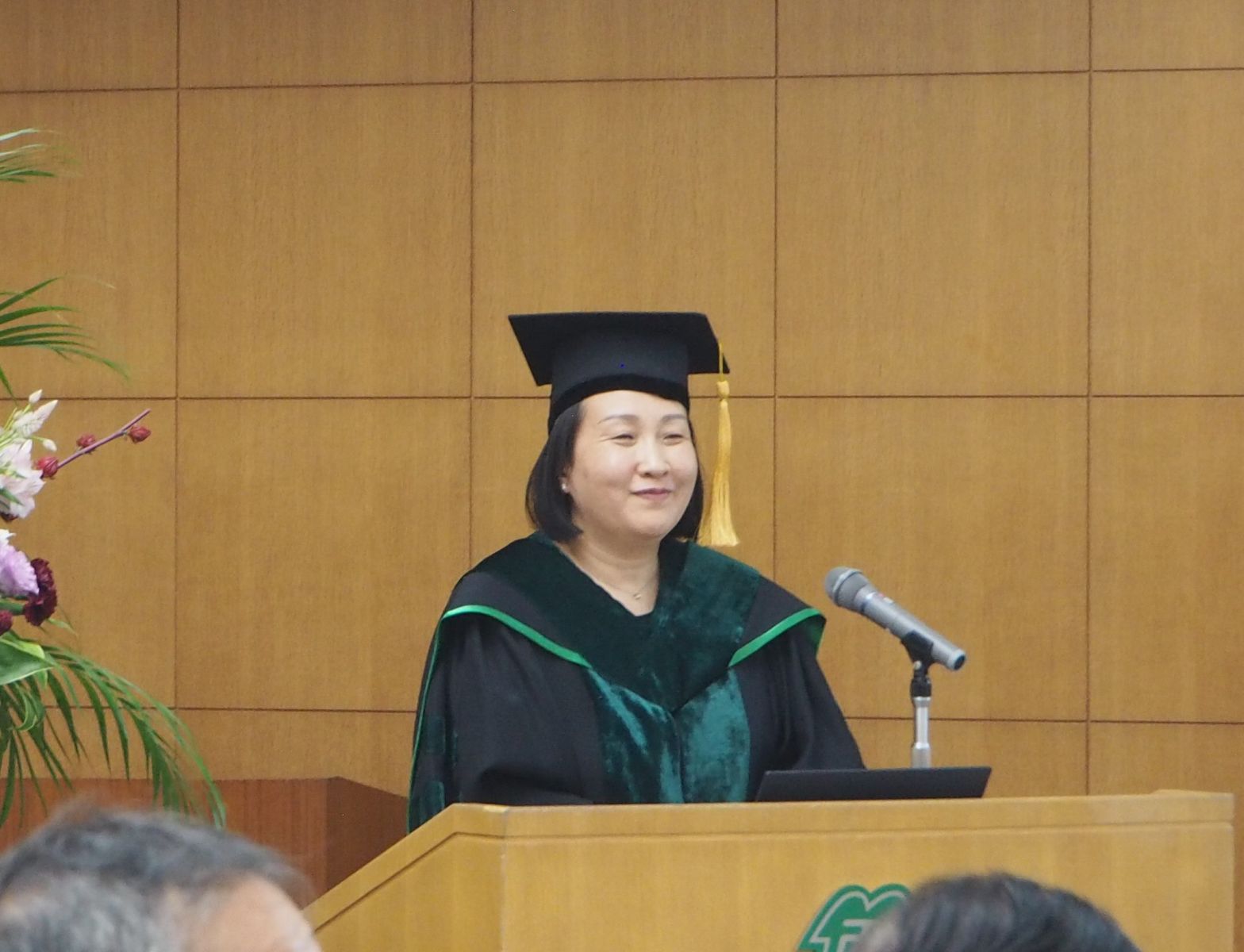 Dr. Thanavanh Bounbouly from the Graduate School of Medicine with the title:
"Assessment of Underlying Causes of Adult Deaths by a Short Version of Verbal Autopsy in Rural Lao People's Democratic Republic,"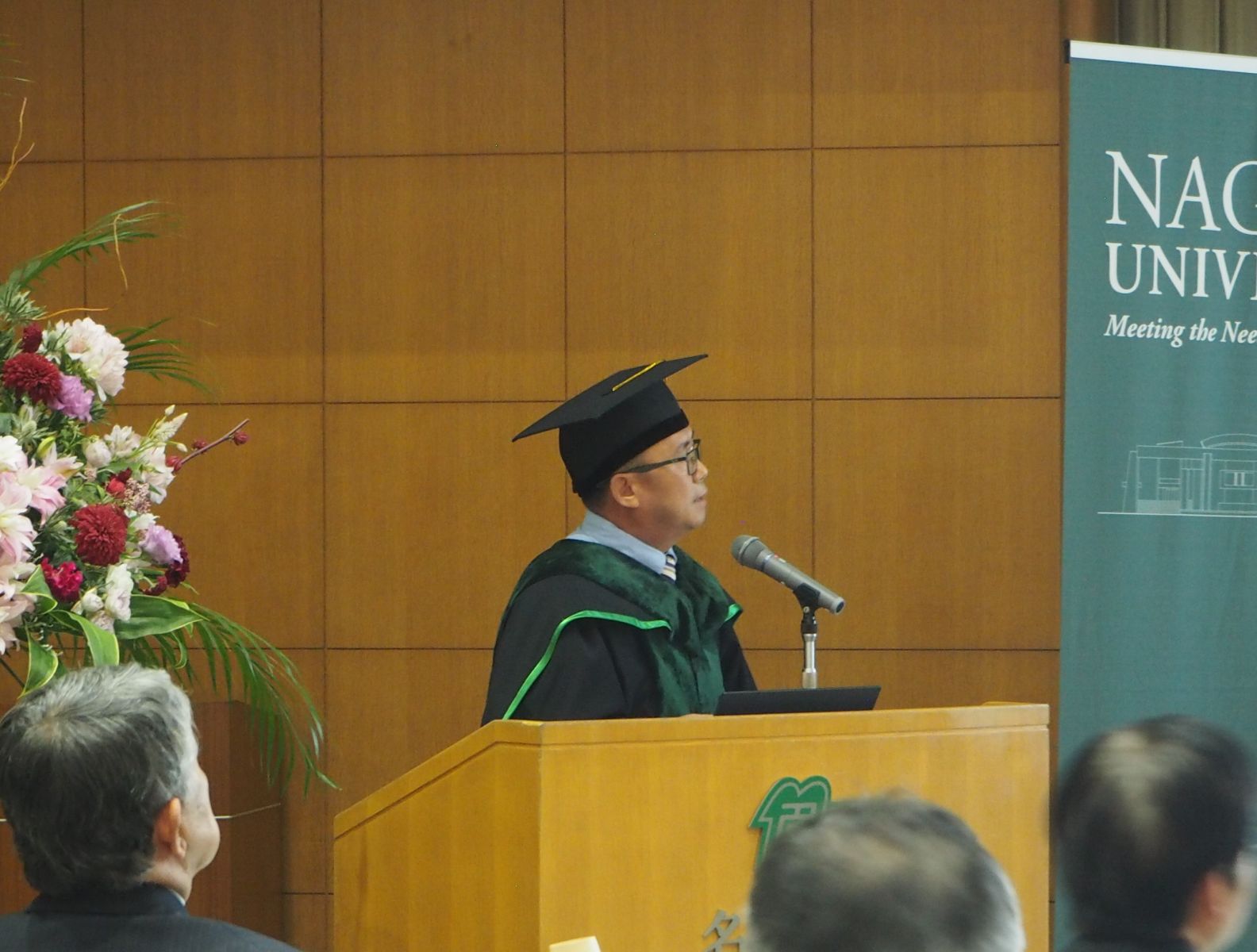 Dr. Otgonbayar Munkhdulam from the Graduate School of Environmental Studies with the title:
"Assessment of Land Resource Potential in Mongolia Using Remote Sensing Data and Machine Learning Techniques."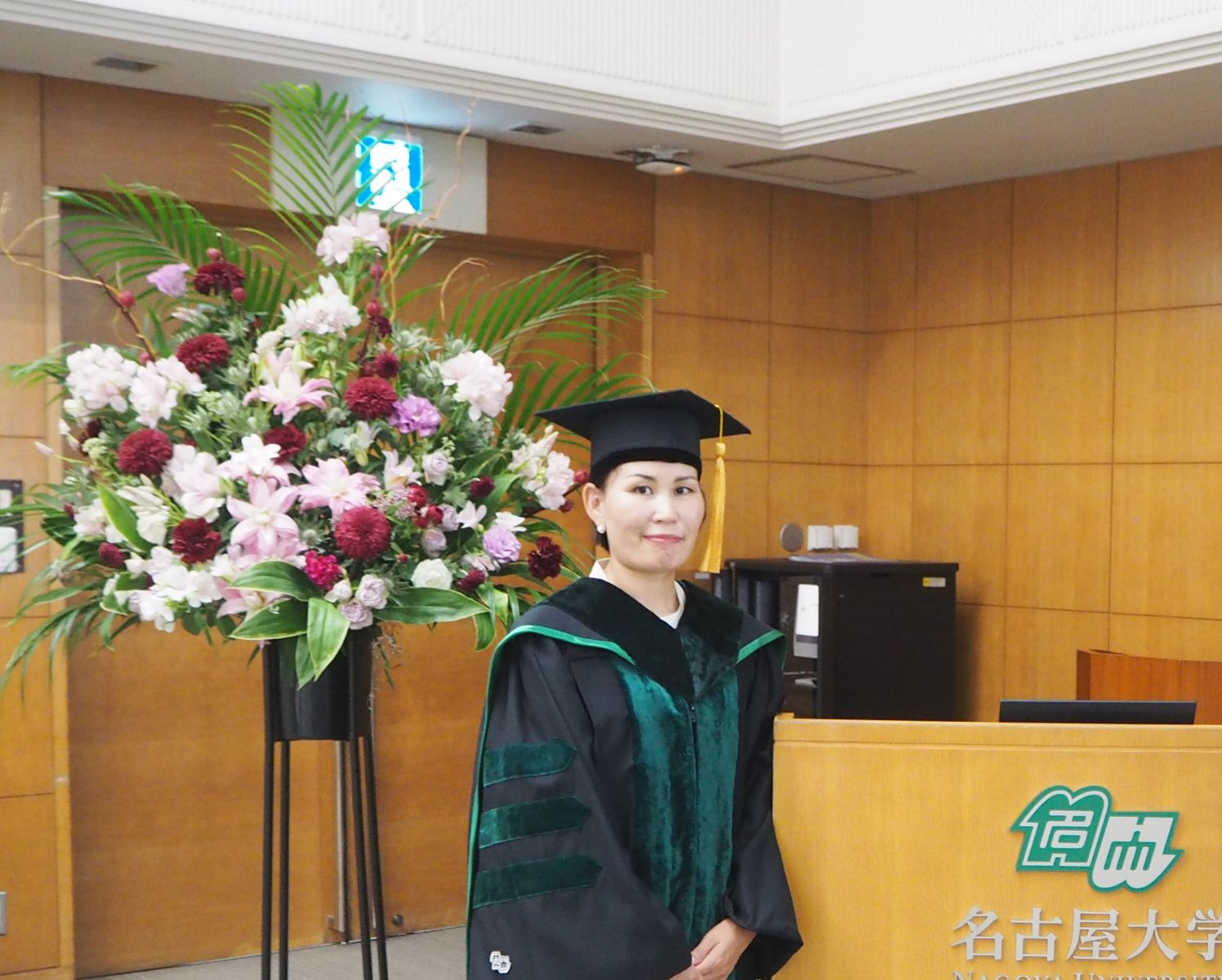 President Prof. Naoshi Sugiyama of Nagoya University came to congratulate the graduates. Also there were video messages from Dr. Tugsdelger Sovd, Acting State secretary of Ministry of Health, Mongolia; Dr. Kayasone Sida, Director of Xayabouly Provincial Health Department, Ministry of Health of Lao PDR; and Dr. Dashtseren Avirmed, Director, Institute of Geography and Geoecology, Mongolian Academy of Sciences.

Conglaturations, Dr. Tuya, Dr. Bounbouly, and Dr. Munkhdulam!
We hope for your further success!