2015/10/20
Nagoya University Cambodia Satellite Campus Entrance Ceremony October 8, 2015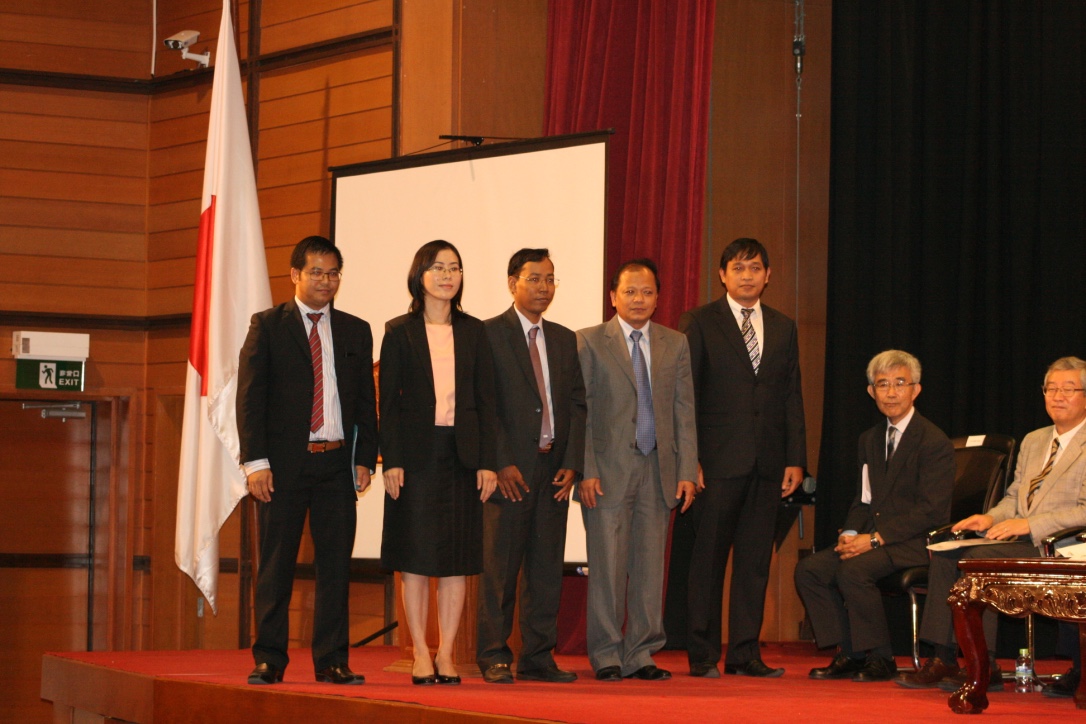 On October 8, 2015, Nagoya University Cambodia Satellite Campus held an entrance ceremony to celebrate the second batch of students to be enrolled with the "Transnational Doctoral Programs for Leading Professional in Asian Countries". This ceremony was held successfully with the presence of Nagoya University President, Dr. Seiichi Matsuo, as well as distinguished guests from the Ministry of Education, Youth and Sport, Ministry Agriculture, Forestry and Fisheries, Ministry of Justice, Ministry of Health, Ministry of Interior, Ministry of Civil of at Cambodia-Japan Cooperation Center.

In addition to three students enrolled last year, this year five more outstanding students were accepted. Out of which, two are enrolled in the Graduate School of Law, one in the Graduate School of Bio-agricultural Sciences, one in the Graduate School of International Development, and one in the Graduate School of Medicine.

Nagoya University produced more than 140 Cambodian graduates as of March 2014, the highest among graduates from all universities in Japan. Nagoya University's reputation in Cambodia is unshakable. After the launch of this program in October 2014, the demand from mid- and high-ranking government officials with Master Degree who wish to continue to Doctoral course but could not leave their posts, is getting bigger and bigger. This has been reflected in the number of inquiries to the satellite campus office in Cambodia and number of application.