2015/12/22
Exchange Program by Ogaki Kyoritsu Bank (OKB)
On 10 December 2015, as part of the "OKB Next Asian Leaders Support Fund", Ogaki Kyoritsu Bank (OKB) arranged an exchange program for students of the Transnational Doctoral Program to travel to Gifu Prefecture.

Four students of the Graduate School of Medicine were provided with a guided tour of Ogaki Castle to learn about the history of the area. They also went to Masuya, where they had the opportunity to make traditional wooden rice measuring cups, which are popular for drinking sake. The students were then given a tour of the OKB head quarters.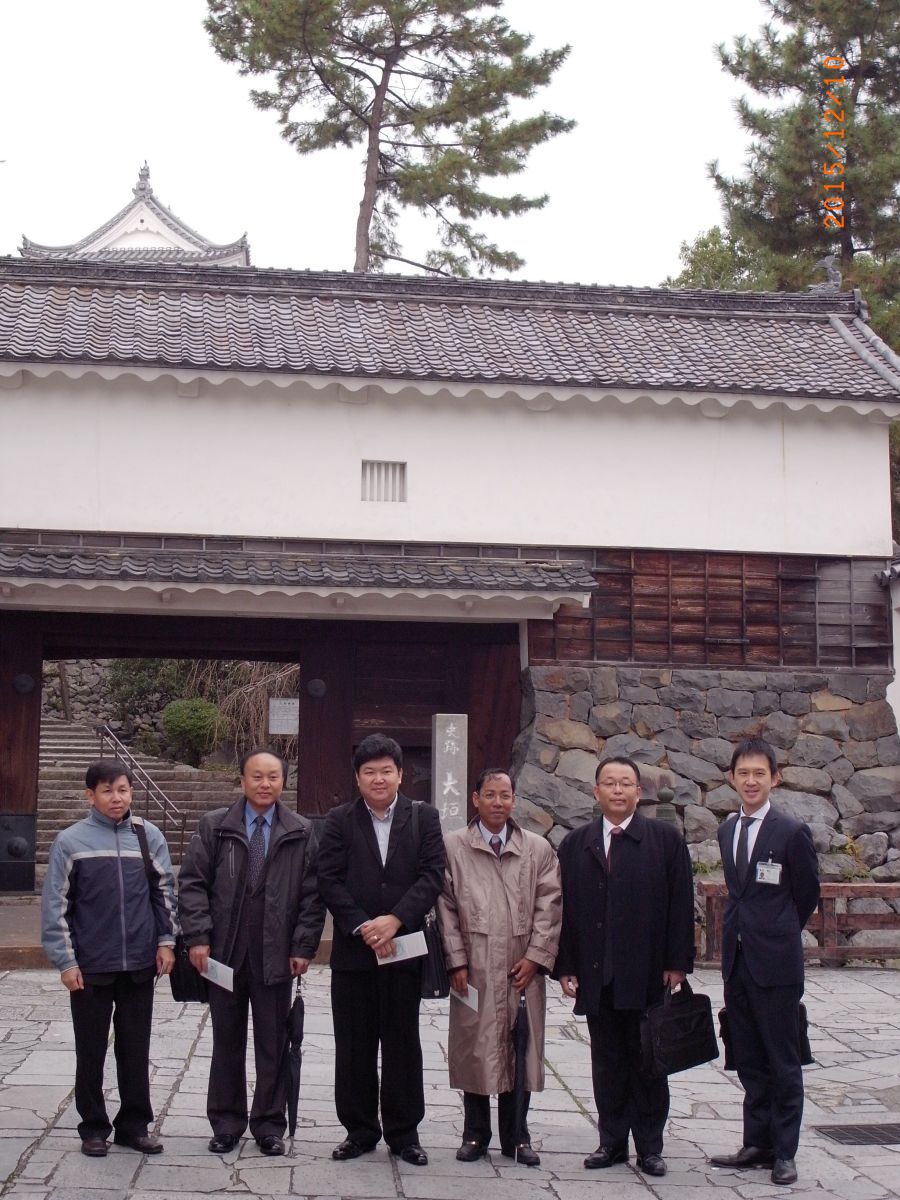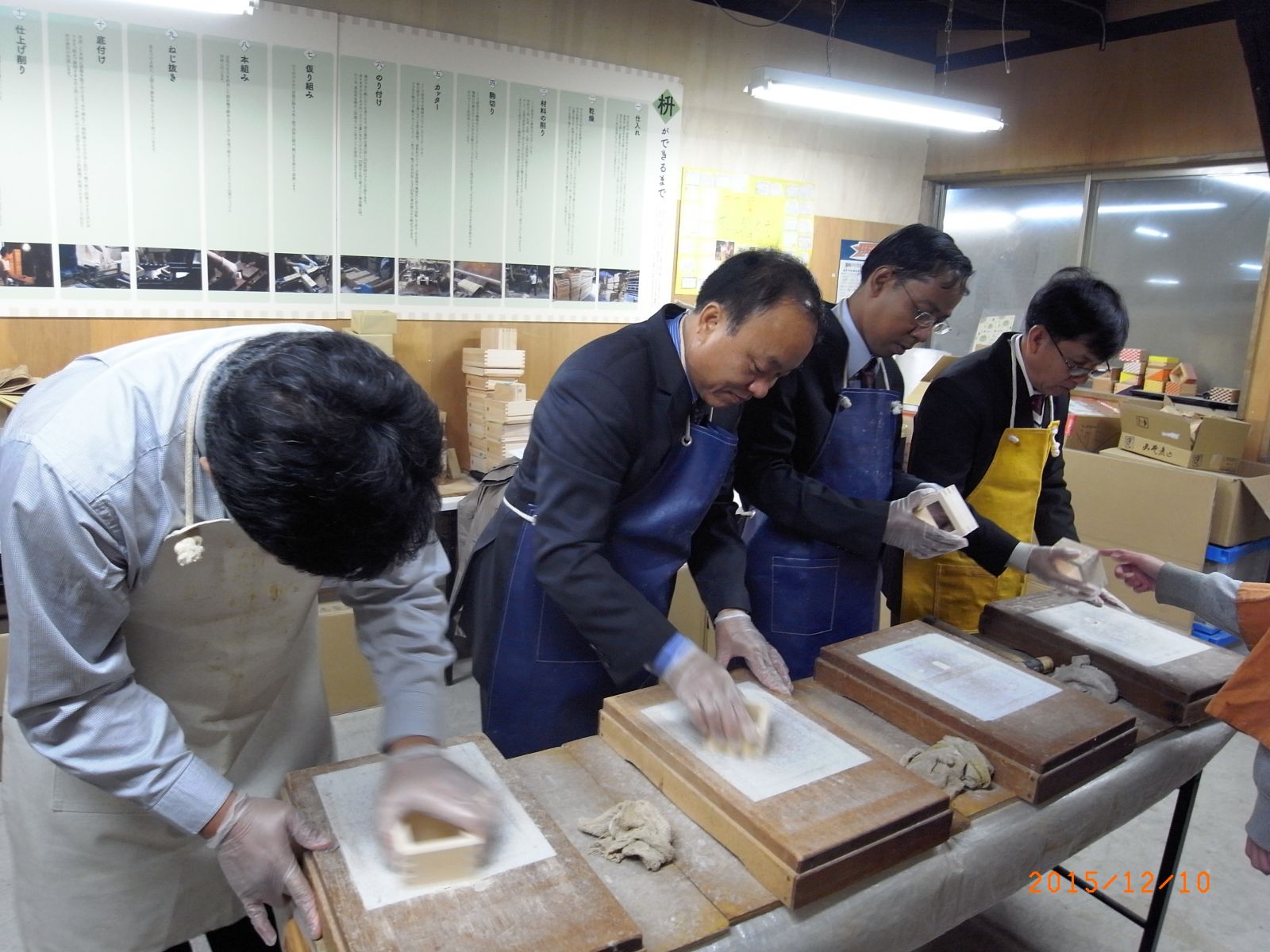 During lunch, the students met the OKB Executive Director, Mr. Takao Sekiya, with whom they exchanged frank opinions of the ASEAN economy and its future prospects.

In the afternoon, as a highlight of the program, they visited the medical equipment manufacturer, Tanac Co. Ltd., which produces replica human tissue and organs from silicon for the training of medical personnel. Company president, Mr. Kazunari Tanahashi provided a detailed explanation about the company's profile and products, which was then followed by a factory tour and an opportunity for the students to observe the manufacturing process.