2016/02/23
Opening Ceremony of Uzbekistan Satellite Campus (October 25, 2015)
On October 25, 2015, the Opening Ceremony for Nagoya University's Uzbekistan Asian Satellite Campuses Institute (ASCI) was held at the International Business Center, in Tashkent, Uzbekistan. The ceremony coincided with the official visit of the Prime Minister of Japan, Shinzo Abe, to Uzbekistan in October of 2015. On the same day, Nagoya University also ceremoniously celebrated the 10th Anniversary of the Uzbekistan Research and Education Center for Japanese Law with several respective Uzbek universities and government organizations.

The opening ceremony of the Uzbekistan Asian Satellite Campus Institute was a great success with many distinguished guests in attendance such as, the President of Nagoya University, Seiichi Matsuo, the Uzbekistan Deputy Minister of Justice, A. Usmanov, the Director-General for International Affairs of the Ministry of Education, Culture, Sports, Science and Technology of Japan, Yoshio Yamawaki, the Rector of Tashkent State University of Law, E. Kanyazov, and the Rector of the Academy of Public Administration under the President of the Republic of Uzbekistan, M. Aliyev. Moreover, 180 people from key Uzbek government and academic institutions attended the ceremony. Notably, the attendees showed a significant amount of interest in the "Transnational Doctoral Programs for Leading Professionals in Asian Countries" which is offered through several graduate schools which are affiliated with Nagoya University's ASCI program.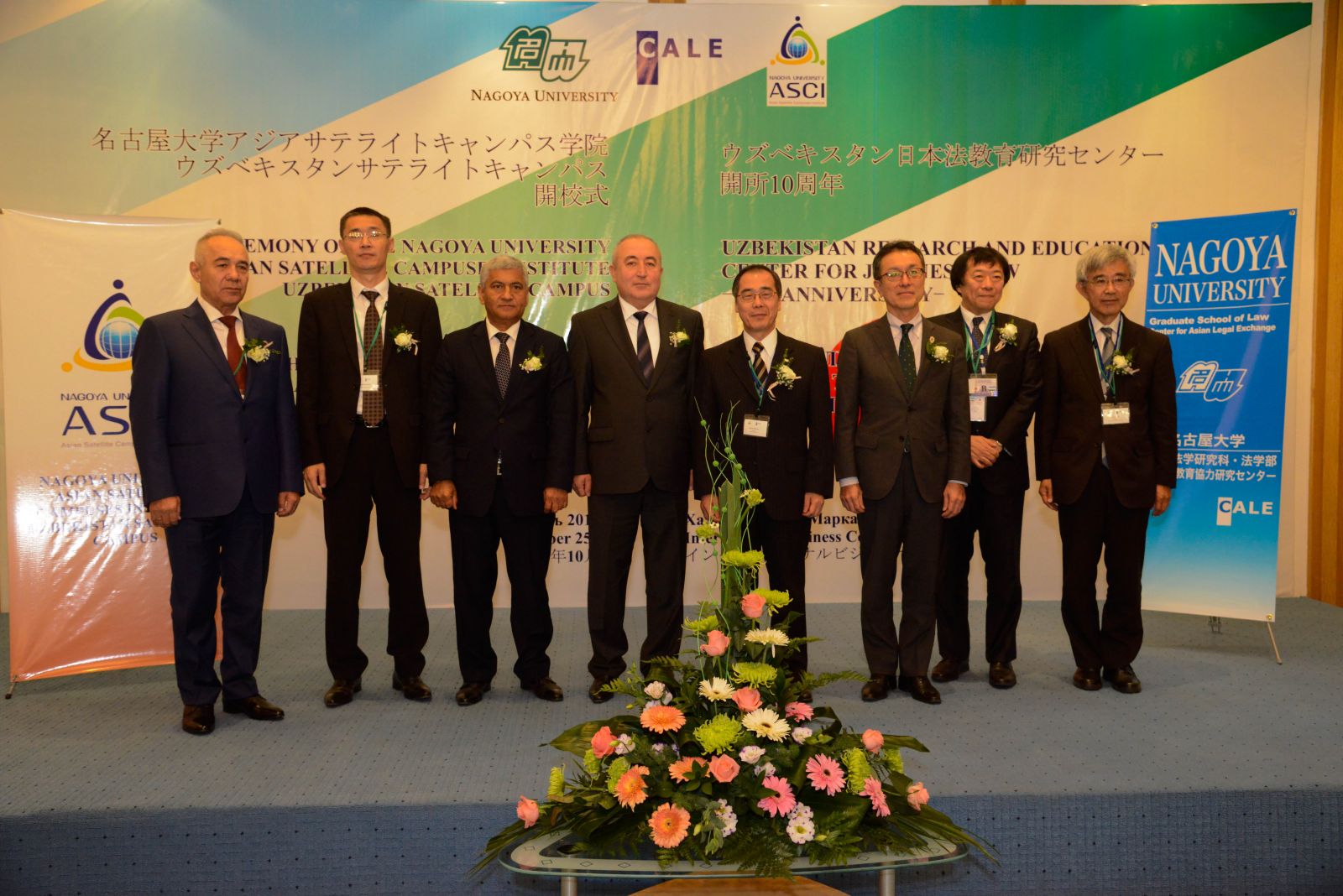 After the opening ceremony, the signboard unveiling ceremony was held on the 14th floor of International Business Center. The Uzbekistan Asian Satellite Campus Institute is located in the same place as Nagoya University Office in Uzbekistan, which was established in 2010.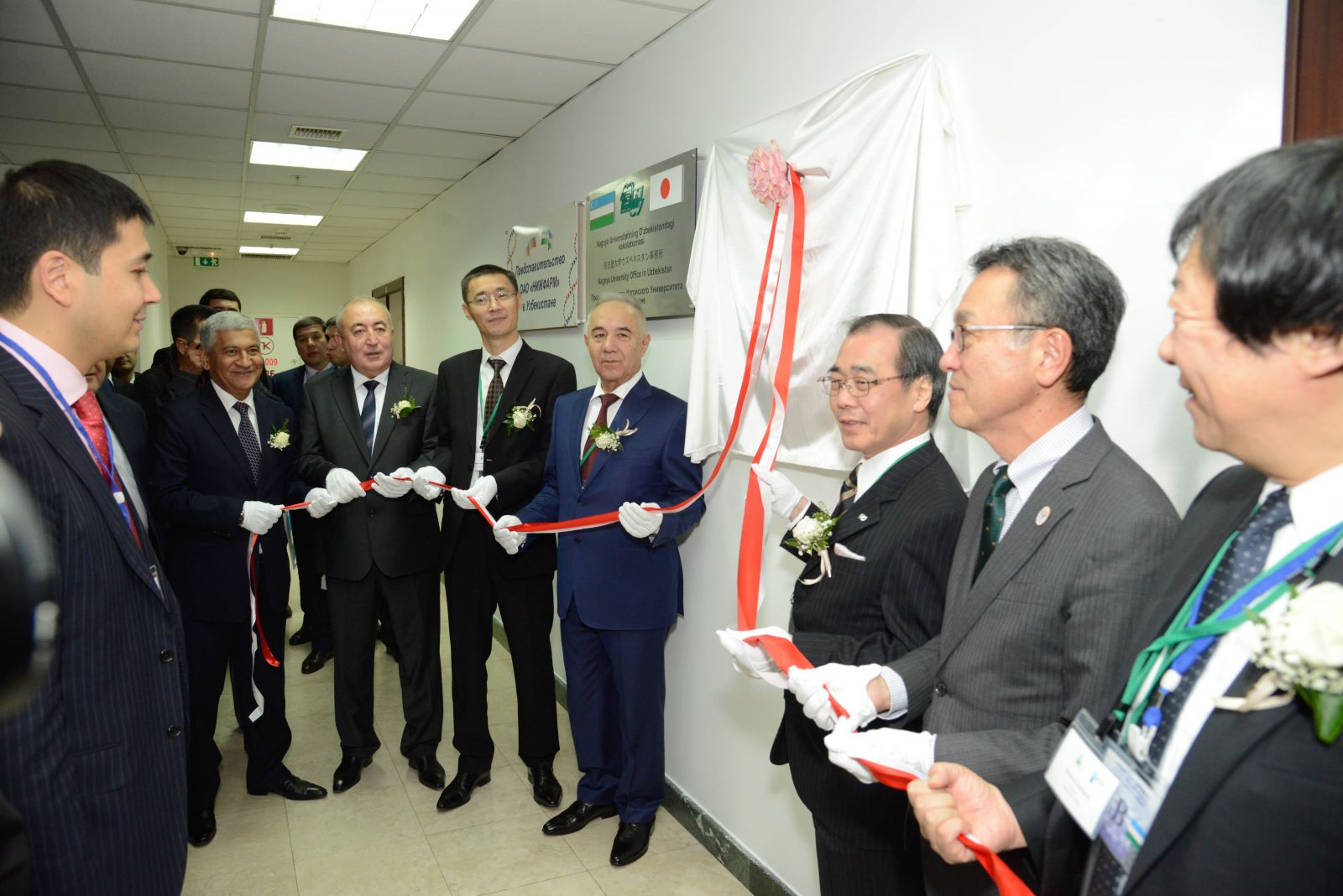 During his visit to Uzbekistan, the President of Nagoya University, Seiichi Matsuo, had the honor of accompanying the official delegation of the Prime Minister of Japan, Shinzo Abe when attending the Japan-Uzbekistan Summit. President Matsuo had productive negotiations with the Minister of Health, the Minister of Higher and Secondary Specialized Education, and the Deputy Minister of Justice of Uzbekistan regarding prospective collaboration.