2016/11/15
Vietnam Satellite Campus Entrance Ceremony
On October 18, 2016, the Entrance Ceremony for a new student was held at the Vietnam Satellite Campus, at Hanoi Law University in Hanoi. This year's successful candidate is Mr. Dao Gia Phuc who is a Lecturer at The University of Economics and Law in Ho Chi Minh City.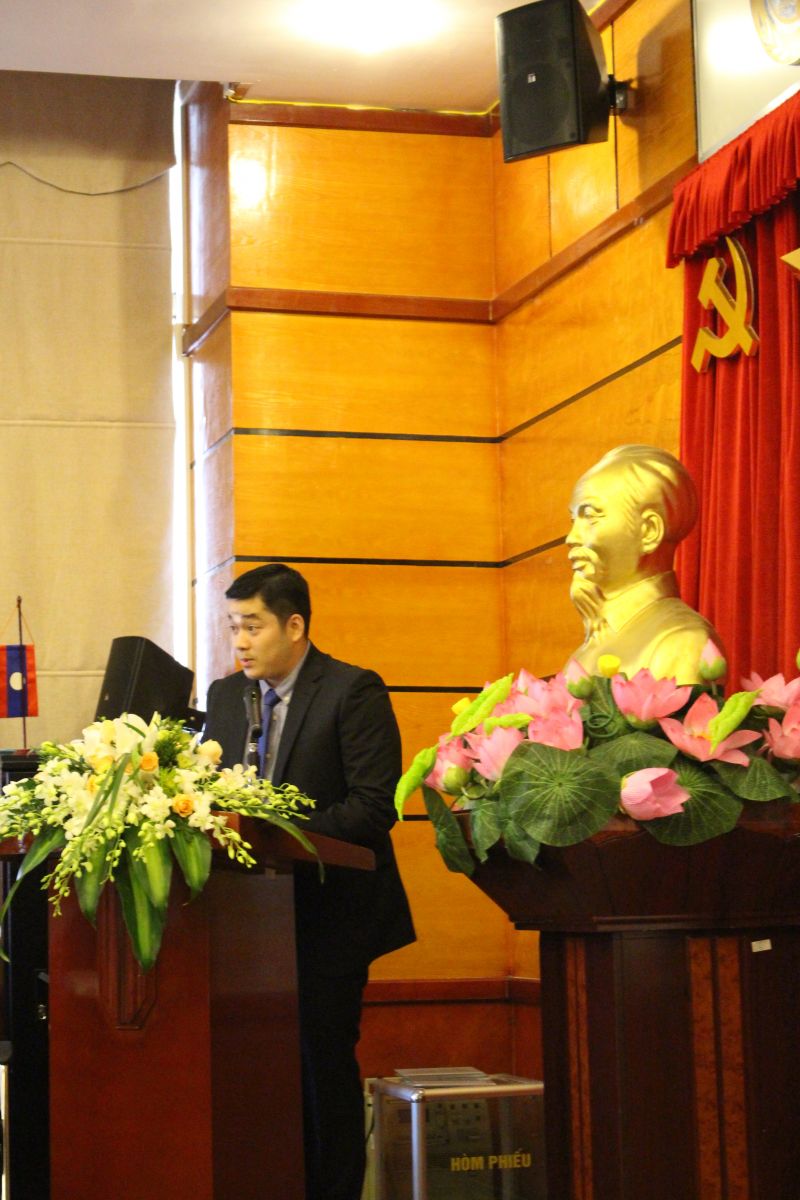 2016 VNSC successful candidate, Mr. Dao Gia Phuc
The delegation from Nagoya University included Vice President and Trustee Yoshihito Watanabe, the Dean of the Graduate School of Law Mitsuki Ishii, and the Director of ASCI Fumio Isoda. Guests from the Embassy of Japan in Vietnam, JICA, and JICE participated in the ceremony as well. Hanoi Law University's Vice Rector Vu Thi Lan Anh and the Head of the International Cooperation Department, Nguyen Van Quang, attended the ceremony at which they expressed that they were honored to be able to cerebrate such a delightful moment. During the ceremony, a video letter from Nagoya University Graduate school of Law Professor Tomonori Mizushima was delivered, in which he congratulated his student, Mr. Dao Gia Phuc, and wished him well with his future studies. At the end of the ceremony, Mr. Dao Gia Phuc made a speech, in which he expressed his determination and resolution to succeed in his doctoral studies.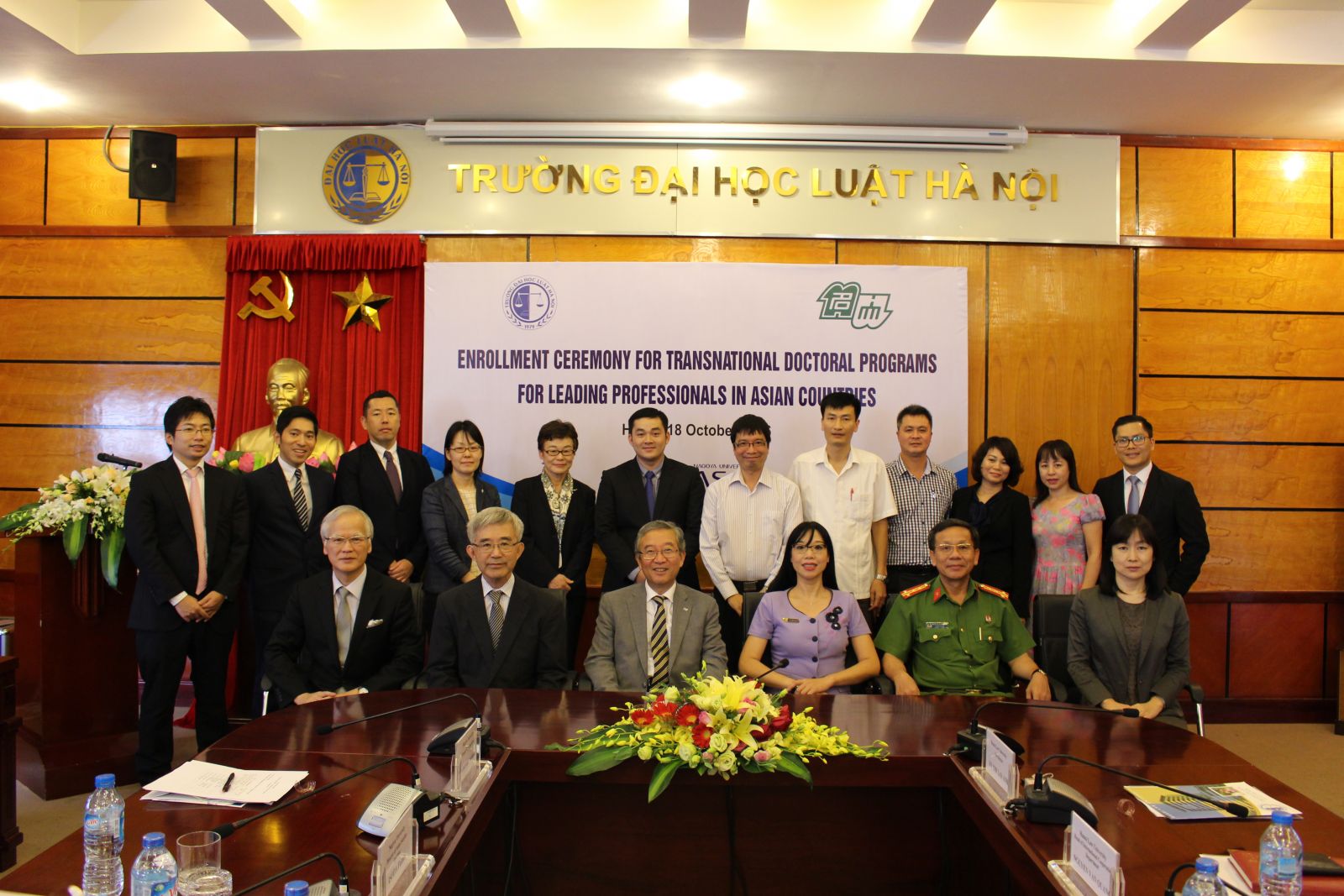 Throughout the ceremony, Nagoya University and Hanoi Law University confirmed their commitment to continuing friendly institutional relations and cooperation with each other. The ceremony closed with a warm and welcoming atmosphere. In addition, during Nagoya University's delegation visit to Hanoi, Vice President and Trustee Yoshihito Watanabe had a meeting with a Minister from the Vietnamese Ministry of Justice, Le Thanh Long, who graduated from Nagoya University Graduate School of Law in 2003. This is the first official meeting with Minister Le Thanh Long since he became the Minister in April 2016.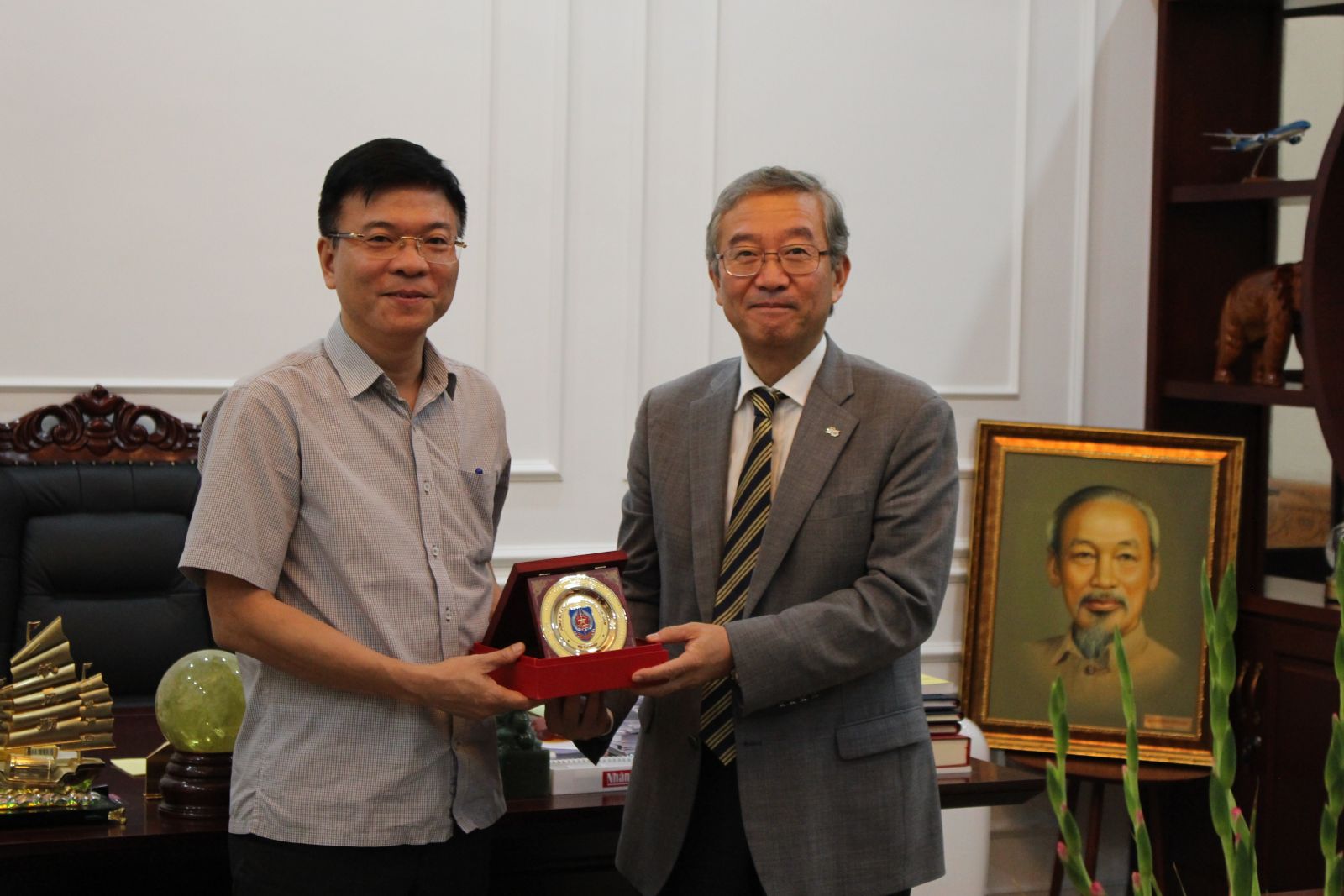 The Minister of Ministry of Justice, Le Thanh Long with Vice President Yoshihito Watanabe