2016/12/26
Nagoya University Asian Satellite Campus-Philippines holds entrance ceremony; admits three Filipino doctoral students
Los Baños, Laguna- The Nagoya University Asian Satellite Campuses Institute (NUASCI), Japan through its Philippine satellite campus based at University of the Philipppines Los Baños (UPLB) held its Entrance Ceremony for the Transnational Doctoral Program for Leading Professionals in Asian Countries on 22 November 2016 at the SEARCA Umali Auditorium, UPLB, College, Laguna. Three Flilipinos were admitted into the program, namely: Ms. Rhea Mae P. Maningo, Operations Assistant of the Pacific Department, Asian Development Bank; Mr. Dennis M. Gilbero, Science Research Analyst of the Mindanao Tree Seed Center, Ecosystems Research and Development Bureau under the Department of Environment and Natural Resources (DENR), and Mr. Albert Christian S. Suñer, Research and Development Coordinator of the Philippine Rice Research Institute (PhilRice) of the Department of Agriculture (DA).
Ms. Maningo will pursue the Doctorate in International Development while Mr. Gilbero and Mr. Suñer will pursue the Doctorate in Bioagricultural Sciences in the fields of forestry science and crop science, respectively. Their programs will start in Academic Year 2016/2017 and are expected to culminate in Academic Year 2018-2019.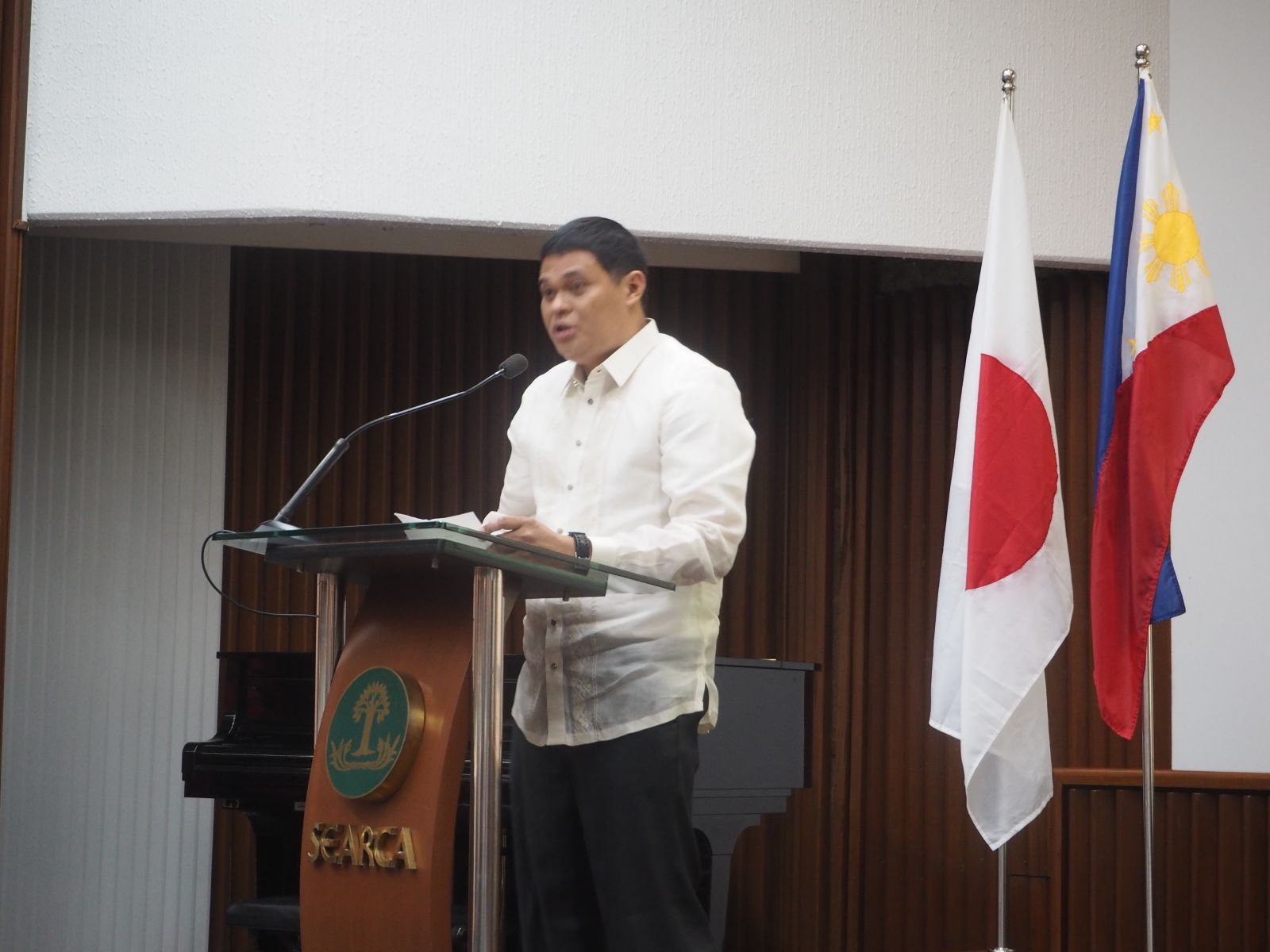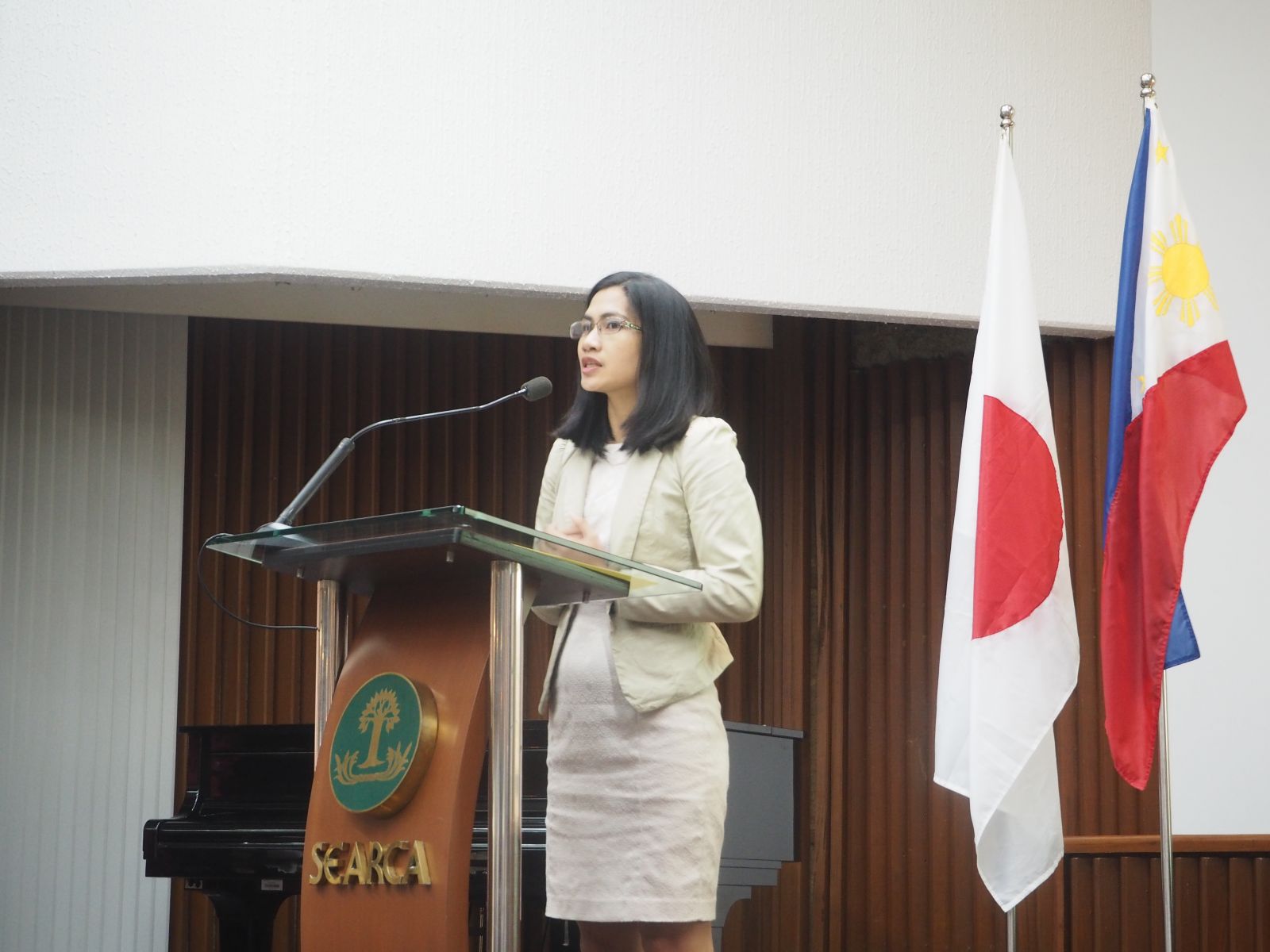 Dennis M. Gilbero Albert Christian S. Suñer Rhea Mae P. Maningo

Counsellor Ken Nakamura, Director of Japan International Cultural Center (JICC) of the Japanese Embassy in Manila, graced the ceremony, together with Dr. Fernando C. Sanchez Jr., Chancellor of UPLB, Dr. Gil C. Saguiguit Jr., Director of the Southeast Asian Regional Center for Graduate Study and Research in Agriculture (SEARCA), Dr. Cristino M. Collado, President of the NU Alumni-Philippine Branch, Prof. Fumio Isoda, Director of ASCI, and Dr. Katsuya Ichihashi, Vice President Trustee of NU.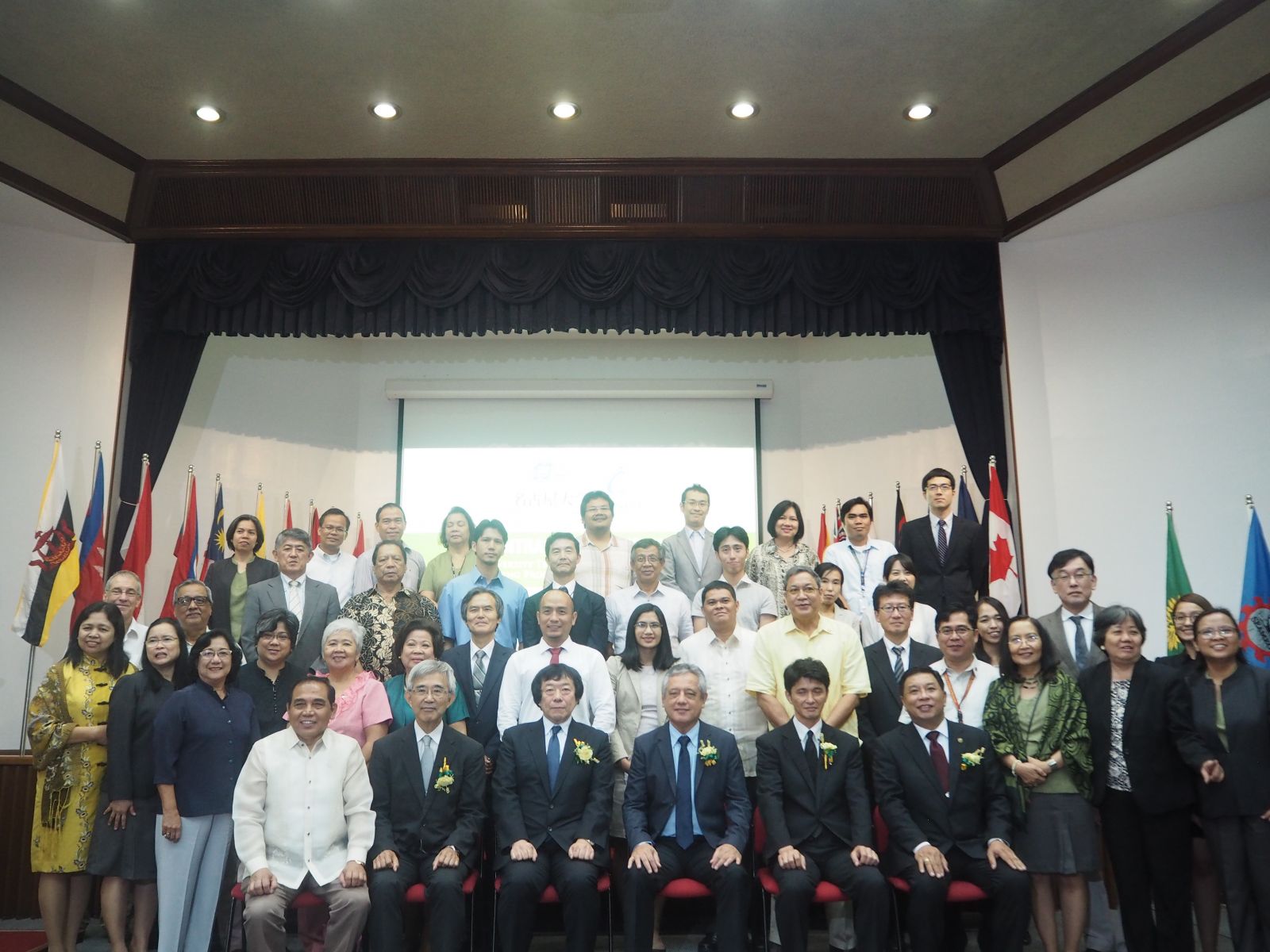 The NUASC-Philippines is one of the six satellite campuses of NU established in Asia to implement the hybrid PhD by Research program. Through this program, highly qualified senior and mid-level Filipino executives of Philippine government agencies can pursue their doctorate degrees at NU without having to spend three years of full-time study in Nagoya, Japan. Other satellite campuses of NU have been established in Cambodia, Vietnam, Mongolia, Uzbekistan and Laos. The focus areas of the doctoral program are Agriculture, International Development, Law, and Medicine. Since the start of the program in 2014, a total of 30 students so far have been admitted in different satellite campuses. Details about NUASCI are available at www.asci.nagoya-u.ac.jp. (written by e.cedicol)