2017/01/6
A visit to Ogaki city (OKB Exchange Program)
On December 14, 2016, two Asian Satellite Campuses Institute's doctoral students, Mr. Sardor Alimdjanov from Uzbekistan and Ms. Ariunaa Chadraabal from Mongolia, attended an exchange program in Ogaki City, Gifu prefecture that was kindly arranged by Ogaki Kyoritsu Bank (OKB). The visit provided both students unique opportunities to learn more about their specialized areas of study in the Japanese context. The exchange program started with a visit to the Community Safety Division of the Ogaki Municipal Government where they were able to witness the city's disaster prevention efforts. As Ogaki City is prone to flooding, it is particularly active in the area of water control. The students expressed a keen interest in the organizational responsibilities and functions.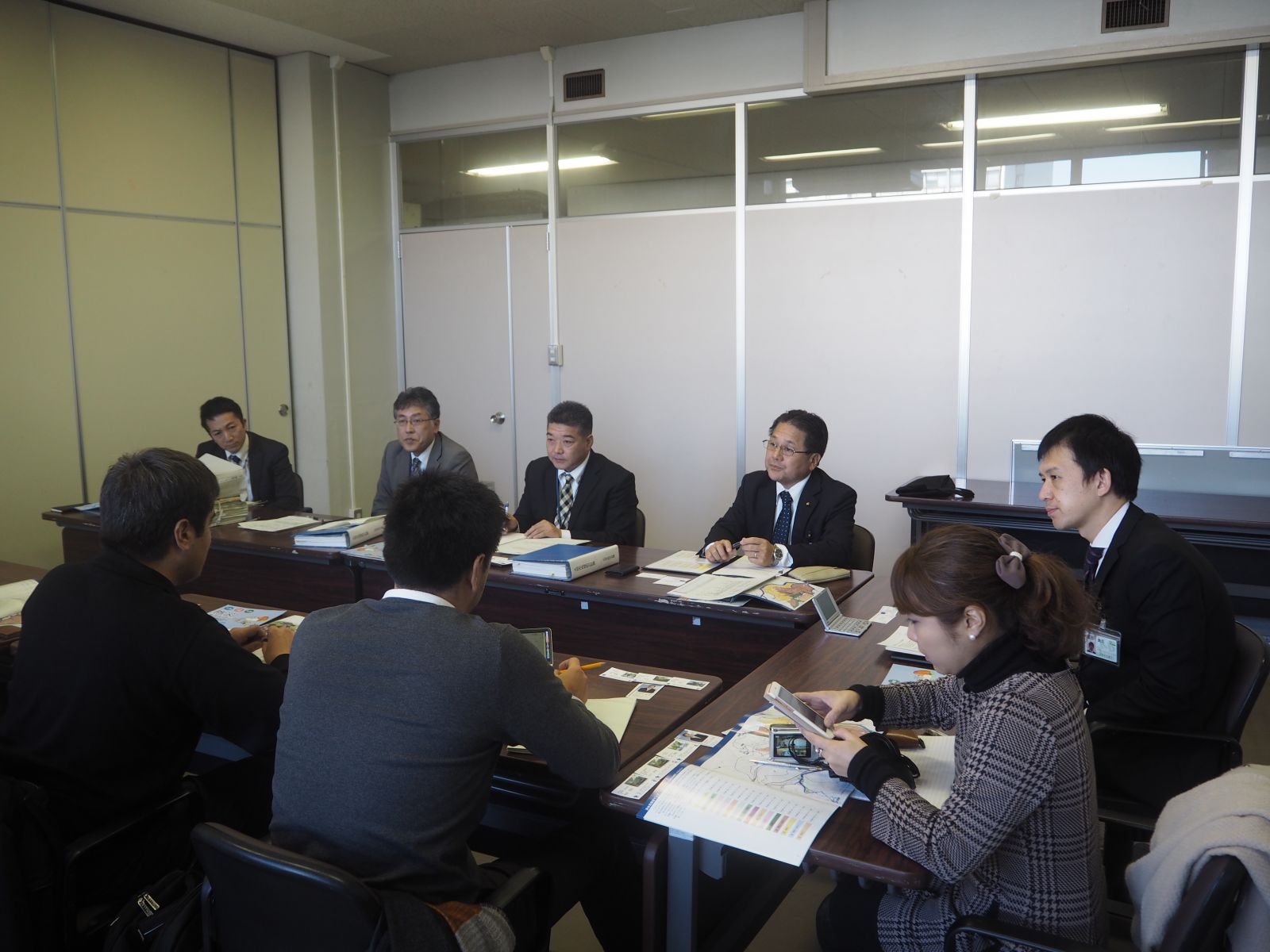 Community Safety Division, Ogaki City Hall

In the afternoon, the students made a brief visit to the OKB Sky Lounge OGAKI on 17th Floor of the OKB headquarter building to enjoy panoramic view of the city. They also received a lecture on OKB's unique activities to build community's interest in OKB Street, their next destination. Upon arriving at OKB Street, they visited Kincho-en, a famous traditional sweets shop to meet Mr. Kitano, Manager of Kincho-en and Director of the Kutsuwa commercial district within the OKB Street. Mr. Kitano explained the functions and activities of the commercial district after treating the visitors to some delicious Japanese sweets. In such a friendly atmosphere, Mr. Alimdjanov asked about the role of the district and Ms. Chadraabal showed her interests in the district's disaster preparedness arrangements.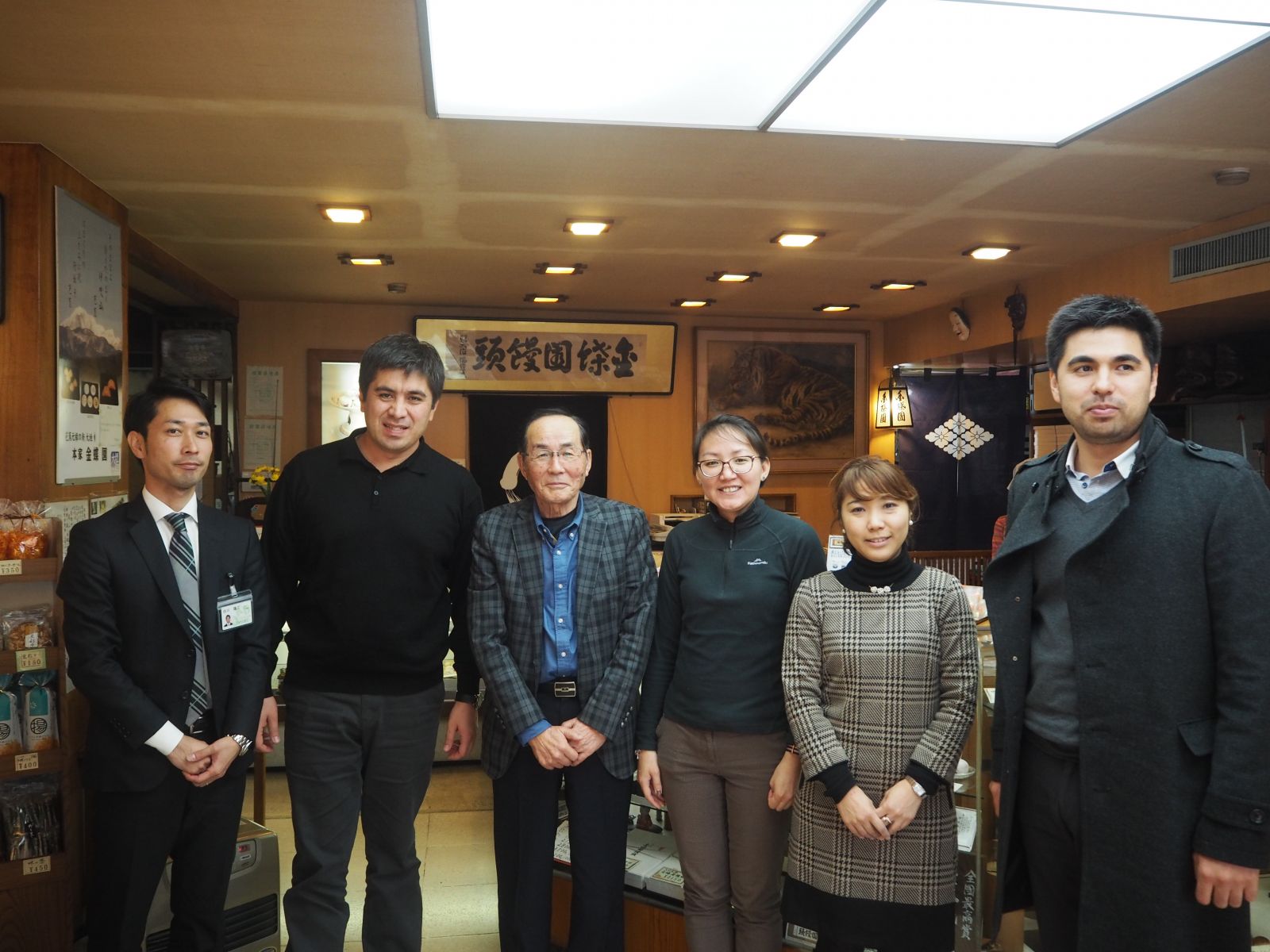 Kincho-en

During the program, the students had a chance to experience Japanese culture by making a Masu, a traditional wooden cup, at Masuya. They were happy to get a hand-made souvenir to bring home.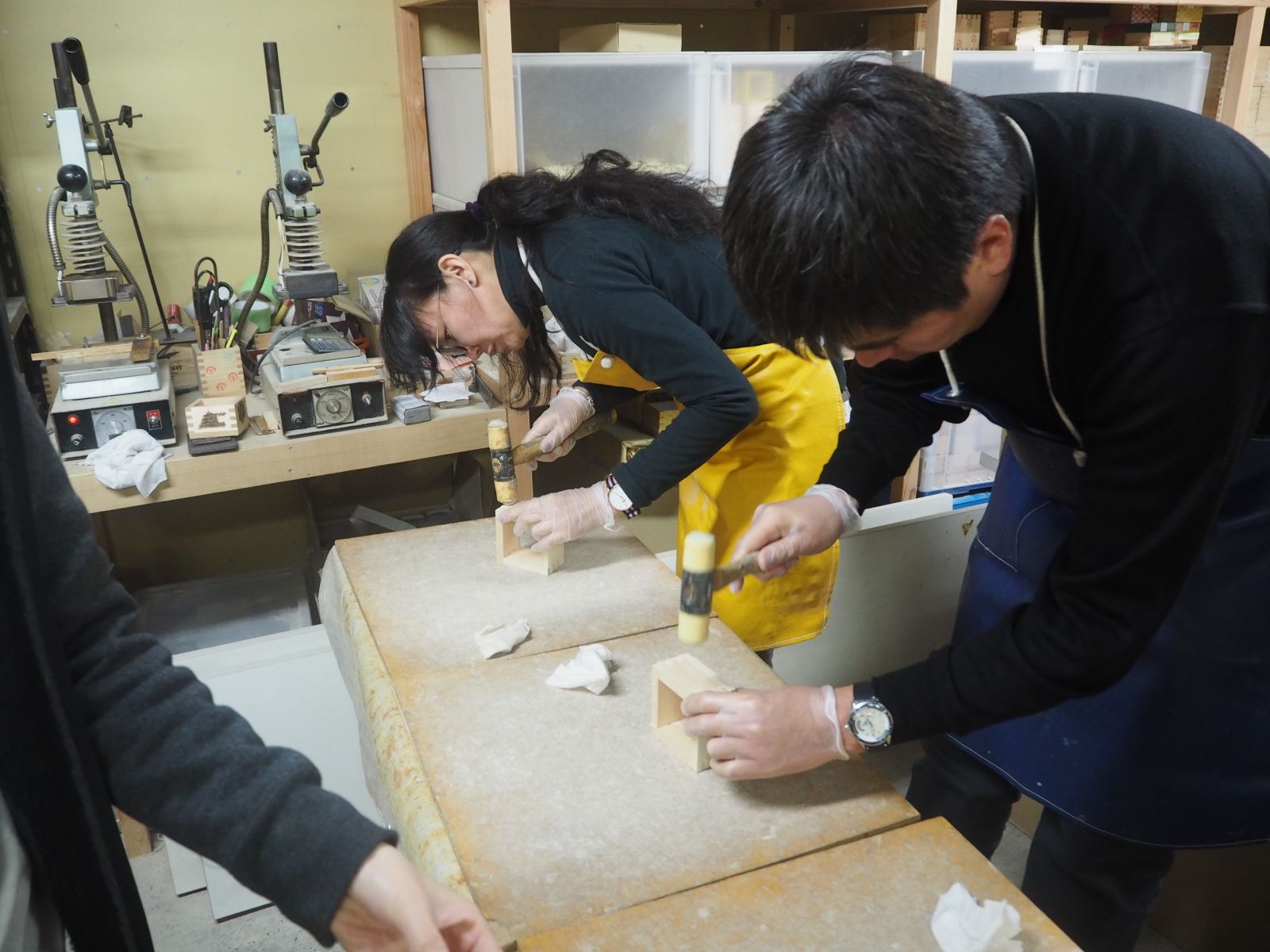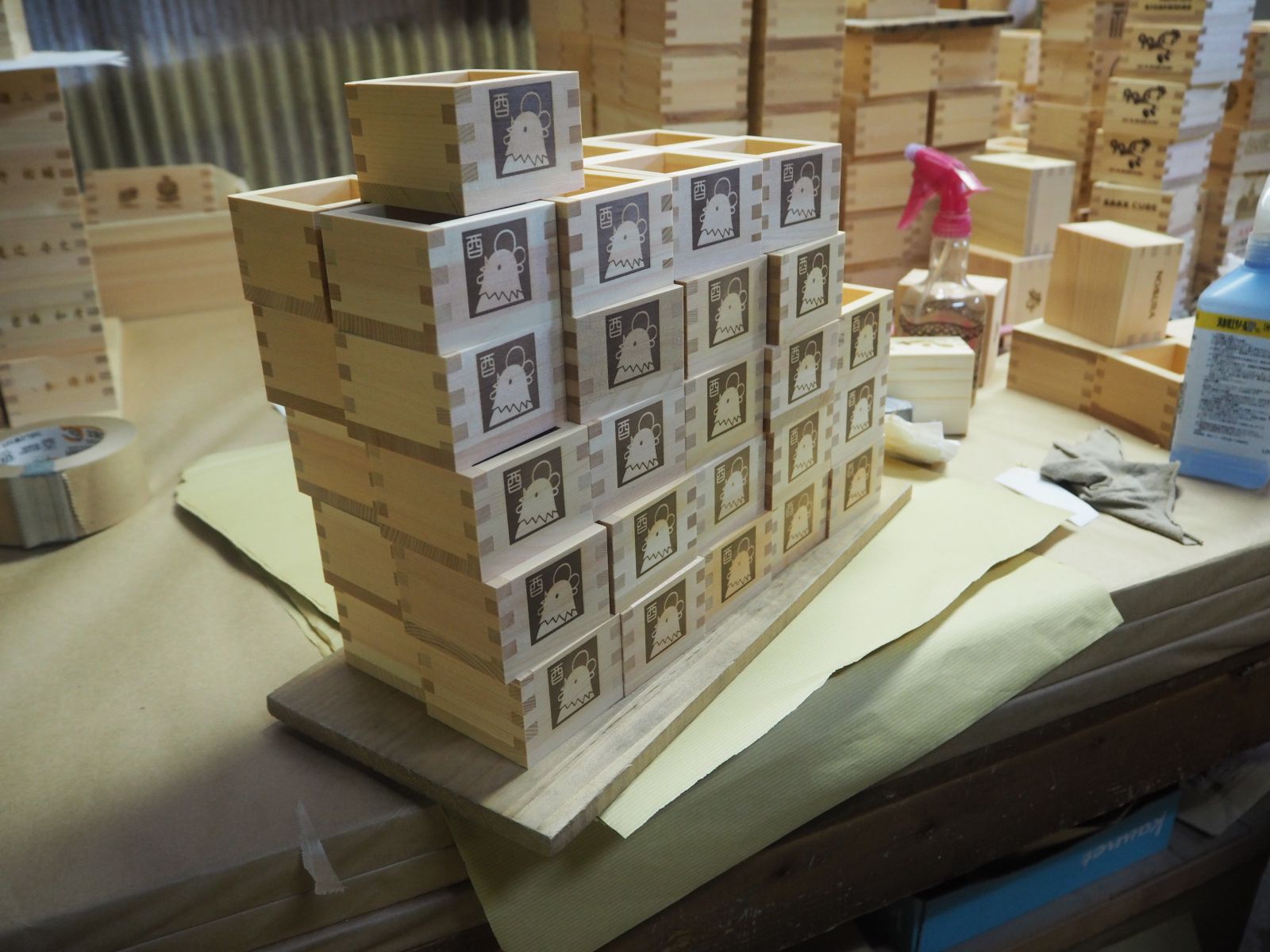 Craftsman experience