2017/11/07
Nagoya University Asian Satellite Campus-Philippines admits two new Filipino doctoral students for 2017
Los Baños, Laguna- Two new Filipino doctoral students were admitted to the Nagoya University Transnational Doctoral Program for Leading Professionals in Asian Countries during its Entrance Ceremony held on 24 October 2017 at the SEARCA Umali Auditorium, UPLB campus, College, Laguna. The Program is being implemented by the Nagoya University Asian Satellite Campuses Institute (ASCI), Japan through its Philippine satellite campus based at University of the Philipppines Los Baños (UPLB).
The new students are Ms. Anna Floresca F. Firmalino, Assistant Professor of Economics and Director of the University of the Philippines Professional School for Agriculture and Environment and Off-Campus Programs, UPLB Graduate School; and Ms. Thelma A. Saludes, Senior Science Research Specialist and Officer-in-Charge of the Philippine Carabao Center (PCC) at UPLB. Ms. Firmalino will pursue the Doctorate in International Development, while Ms. Saludes will pursue the Doctorate in Bioagricultural Science.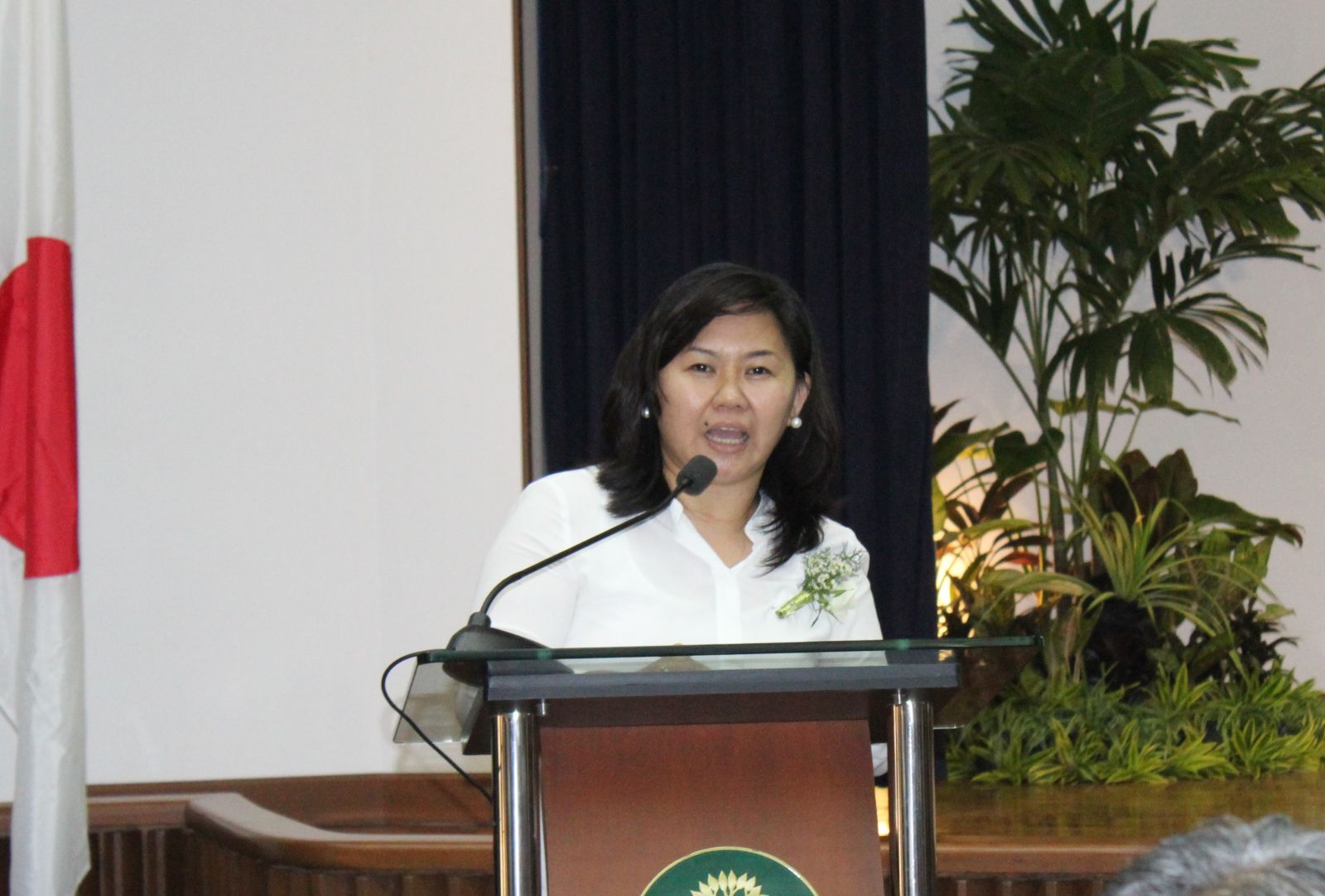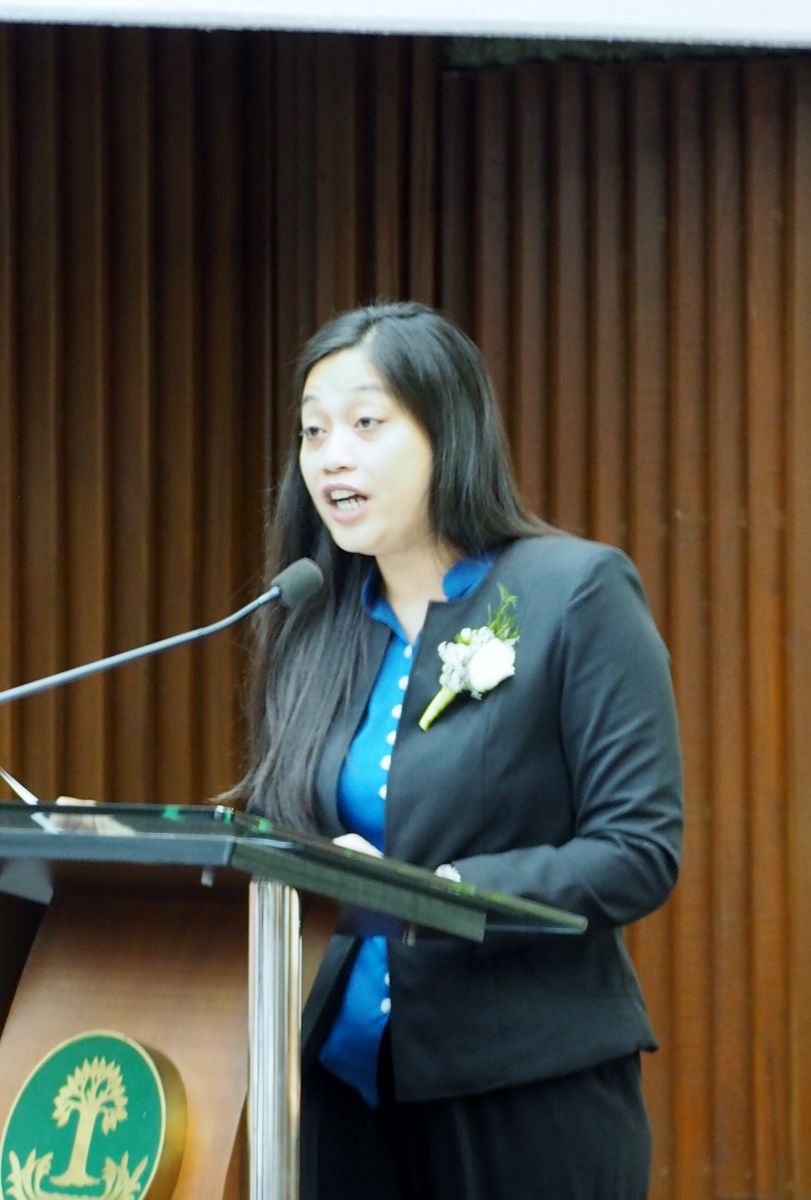 Ms. Thelma A. Saludes Ms. Anna F. Firmalino
Professor Fumio Isoda, ASCI Director, welcomed the new students and guests during the ceremony. Mr. Toshiyuki Taguchi, Adviser for Scholarship and Youth Programs of the Japan Embassy in Manila attended the ceremony, together with Dr. Fernando C. Sanchez Jr., Chancellor of UPLB; Dr. Gil C. Saguiguit Jr., Director of SEARCA, and Dr. Pag-Asa Gaspillo, President of the NU Alumni-Philippine Branch. The ceremony was also attended by UPLB Vice Chancellors, Deans, representatives of international and national agencies, and NU alumni from the Philippines. Dr. Kazuhito Kawakita, Dean of the Graduate School of Bioagricultural Sciences, delivered the closing message.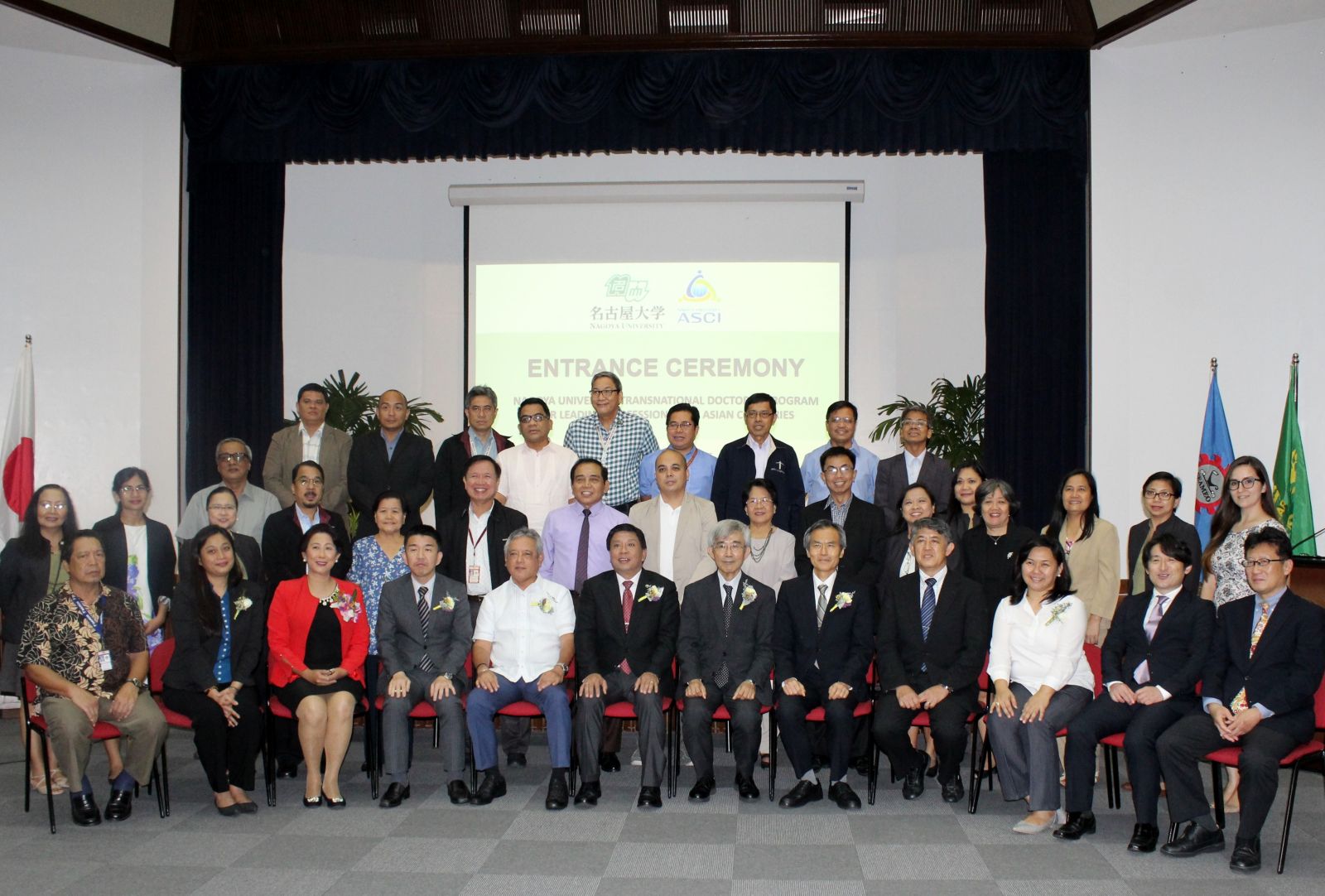 Opening in March 2016, the ASCI program now has six Filipino doctoral students enrolled in its Transnational Doctoral Program.
ASCI-Philippines is one of six satellite campuses across Asia providing this unique hybrid doctoral program. Through the newly established NU-UP joint scholarship, highly qualified senior and mid-level Filipino executives of Philippine government agencies, including academic and research personnel within the UP System, can pursue their doctorate degrees without disrupting their careers. The program enables candidates to work towards a doctorate degree through NU while remaining in the Philippines. Other satellite campuses of NU have been established in Cambodia, Vietnam, Mongolia, Uzbekistan and Laos. The focus areas of the doctoral program are Agriculture, International Development, Law, Environment and Medicine. Details about ASCI are available at
www.asci.nagoya-u.ac.jp
. (
contributed by e.cedicol
)