2018/04/04
Joint Seminar in Cambodia
On 13 March 2018, the Asian Satellite Campuses Institute (ASCI) of Nagoya University conducted a joint seminar on "Rice and Dairy Science" with the Ministry of Agriculture, Forestry and Fisheries (MAFF), Royal University of Agriculture (RUA), and Southeast Asian Regional Center for Graduate Study and Research in Agriculture (SEARCA), in the compound of MAFF, the Royal Government of Cambodia.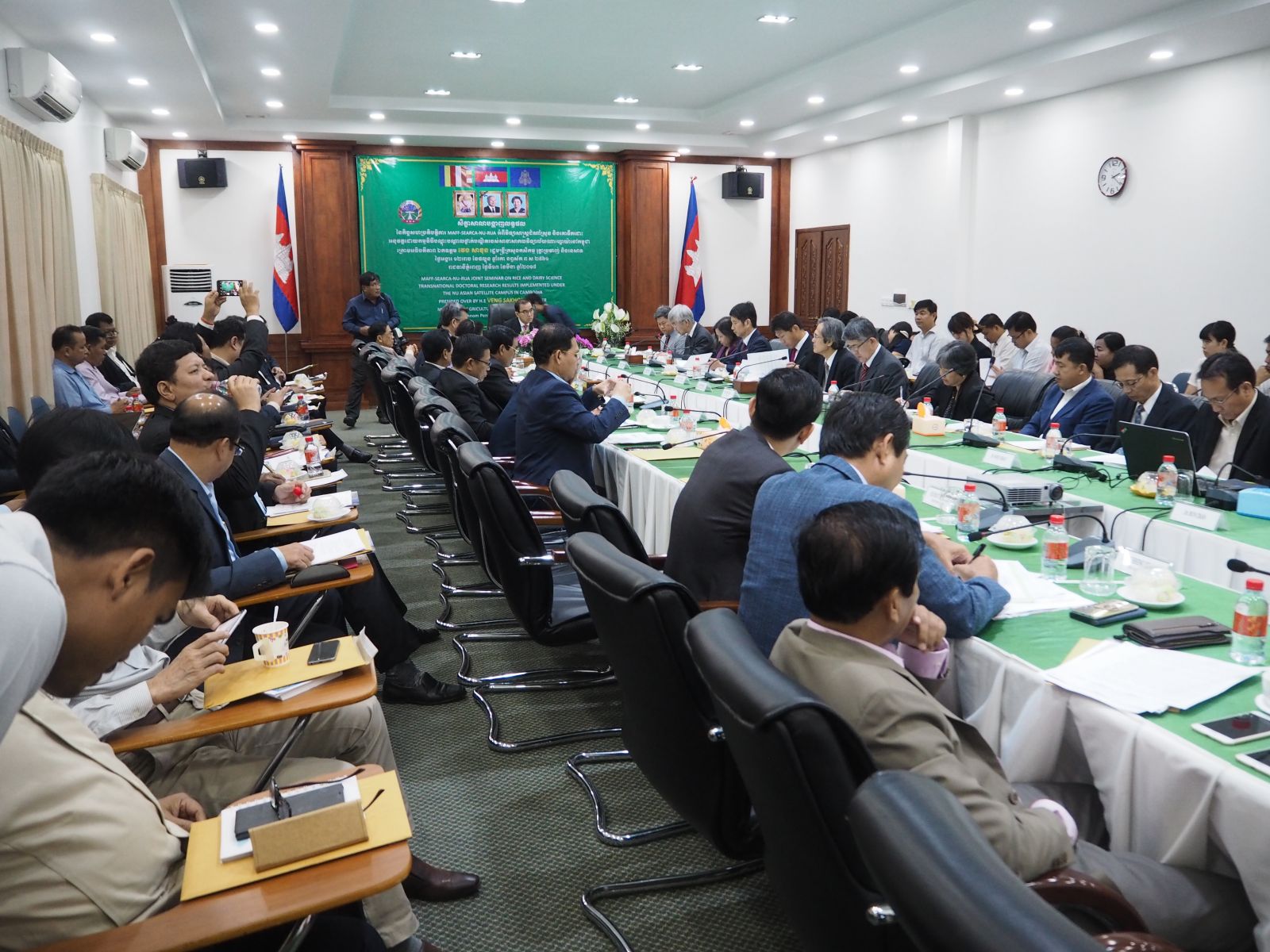 The joint seminar began with a welcome remark by Dr. Ngo Bunthan, Rector of the RUA, explaining the long-term collaborative relationship between the Graduate School of Bioagricultural Sciences of Nagoya University with the RUA. After that, Prof. Fumio Isoda, Director of ASCI also elaborated the activities of ASCI-Cambodia Satellite Campuses and expressed his long-term commitments to the development of human resources in Cambodia through this satellite campus program. He explained simply the next stage on Cambodia Satellite Campus, NU-Campus in RUA will be developed as International Station of Tropical Agricultural Sciences, a platform for international research collaboration center. Dr. Maria Cuaresma, representative of Dr. Saguiguit, Director of SEARCA, also expressed her supports to the students through SEARCA scholarship programs.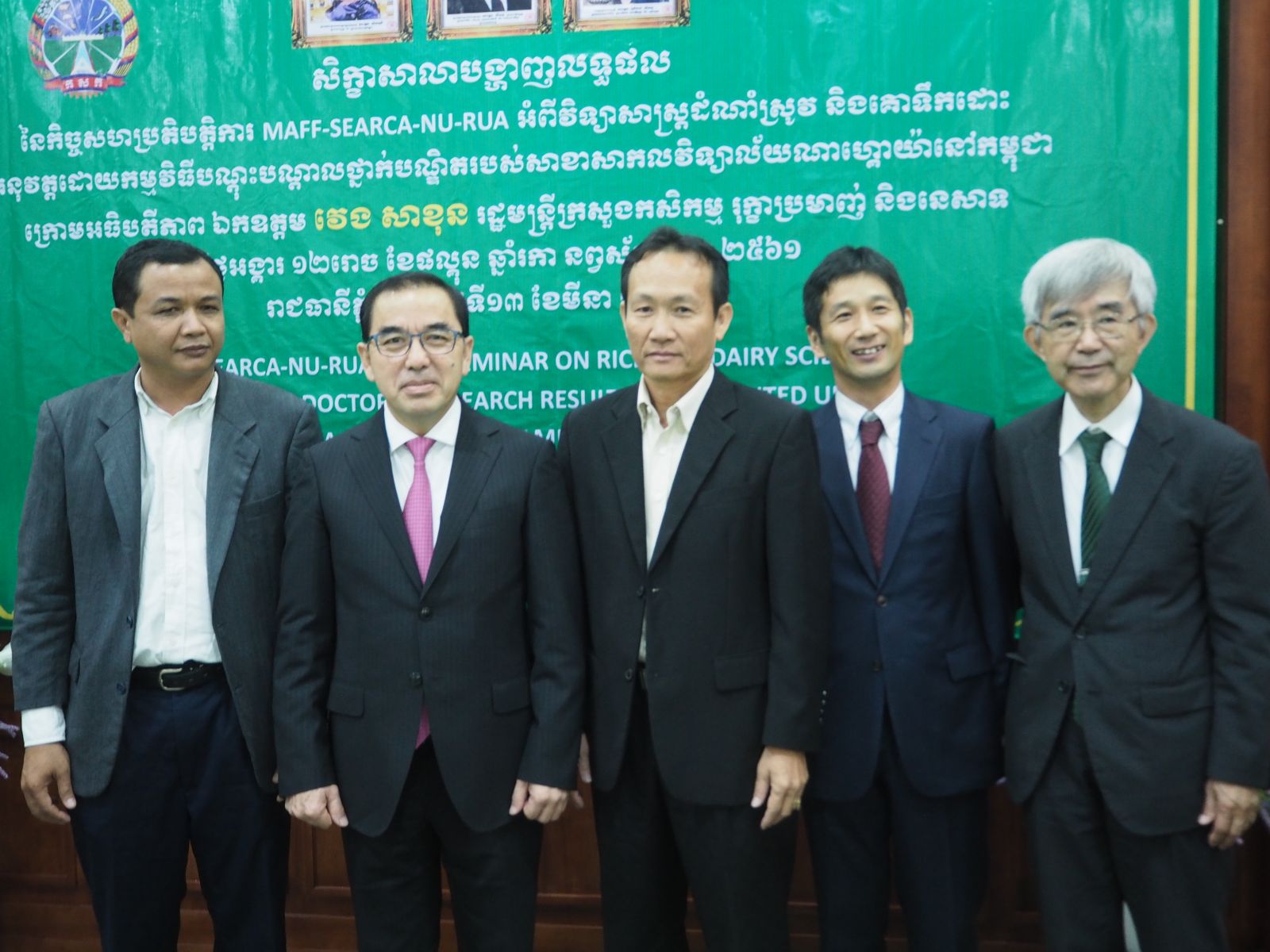 This seminar was also attended by H.E. Veng Sakhon, Minister of MAFF and many high ranking government officials from the ministry. Minister Veng Sakhon expressed his sincere appreciation to the ASCI's PhD program as well as other involved agencies for their supports to the human resource development of MAFF's key officials. He also hoped that, the program will continue and expand its activities in the years to come. From Japan side, Mr. Kenichi Bessho, Minister of Embassy of Japan in Cambodia, Mr. Kotaro Tanaka, Senior Representative of Japan International Cooperation Agency (JICA) to Cambodia, also attended as honourable guests and gave their congratulatory remarks to the success of Nagoya University's satellite campuses program.

During this occasion, Dr. Ngin Chhay and Dr. Bun Chan who just obtained their doctoral degrees in September 2017 and March 2018, also presented their research findings to the participants. Dr. Ngin Chhay presented his findings on "integrated pest management on rice in Cambodia", while Dr. Bun Chan presented about "heat tolerance and productivity of dairy cattle under tropical climate in suburb of Cambodia"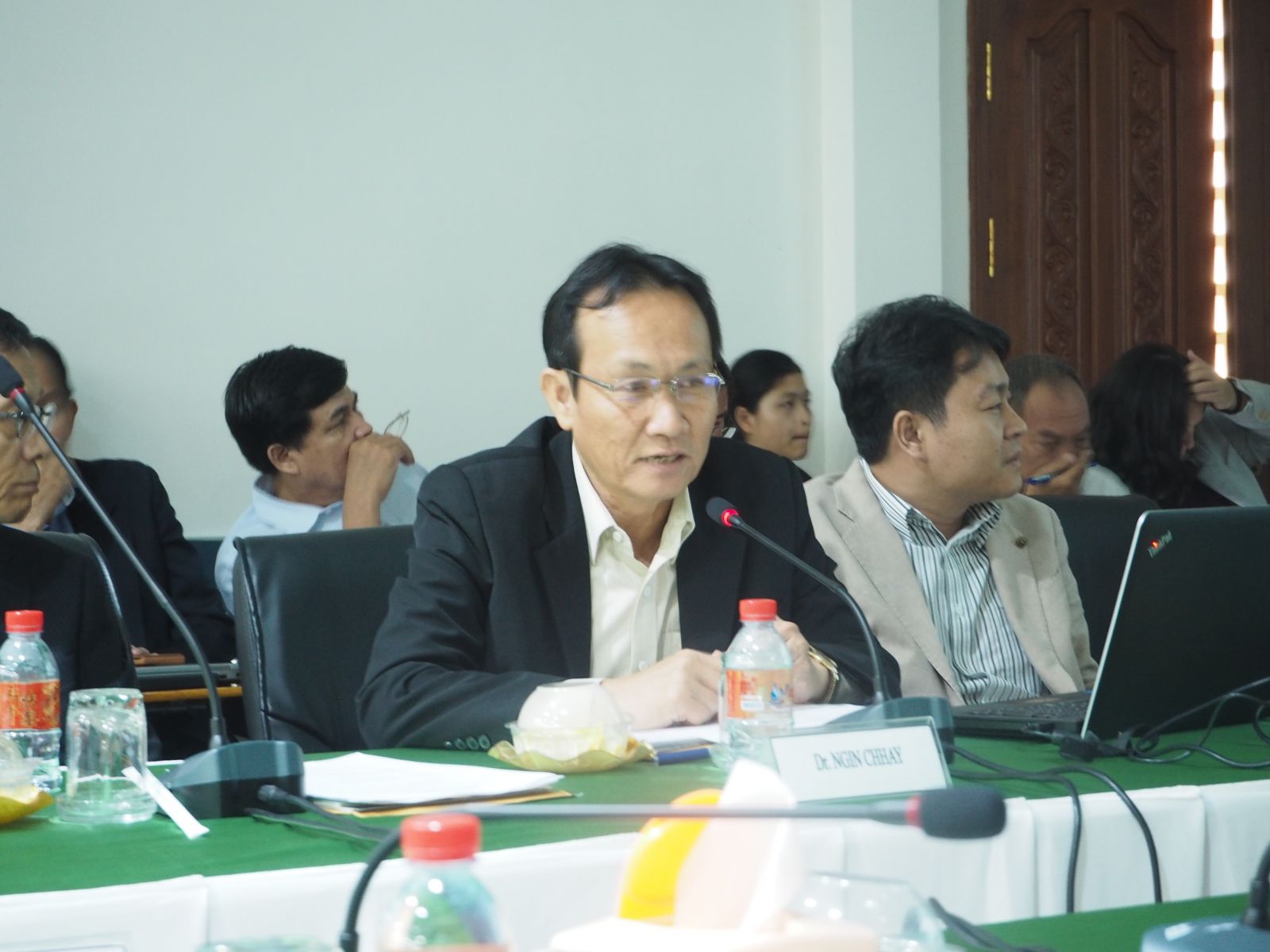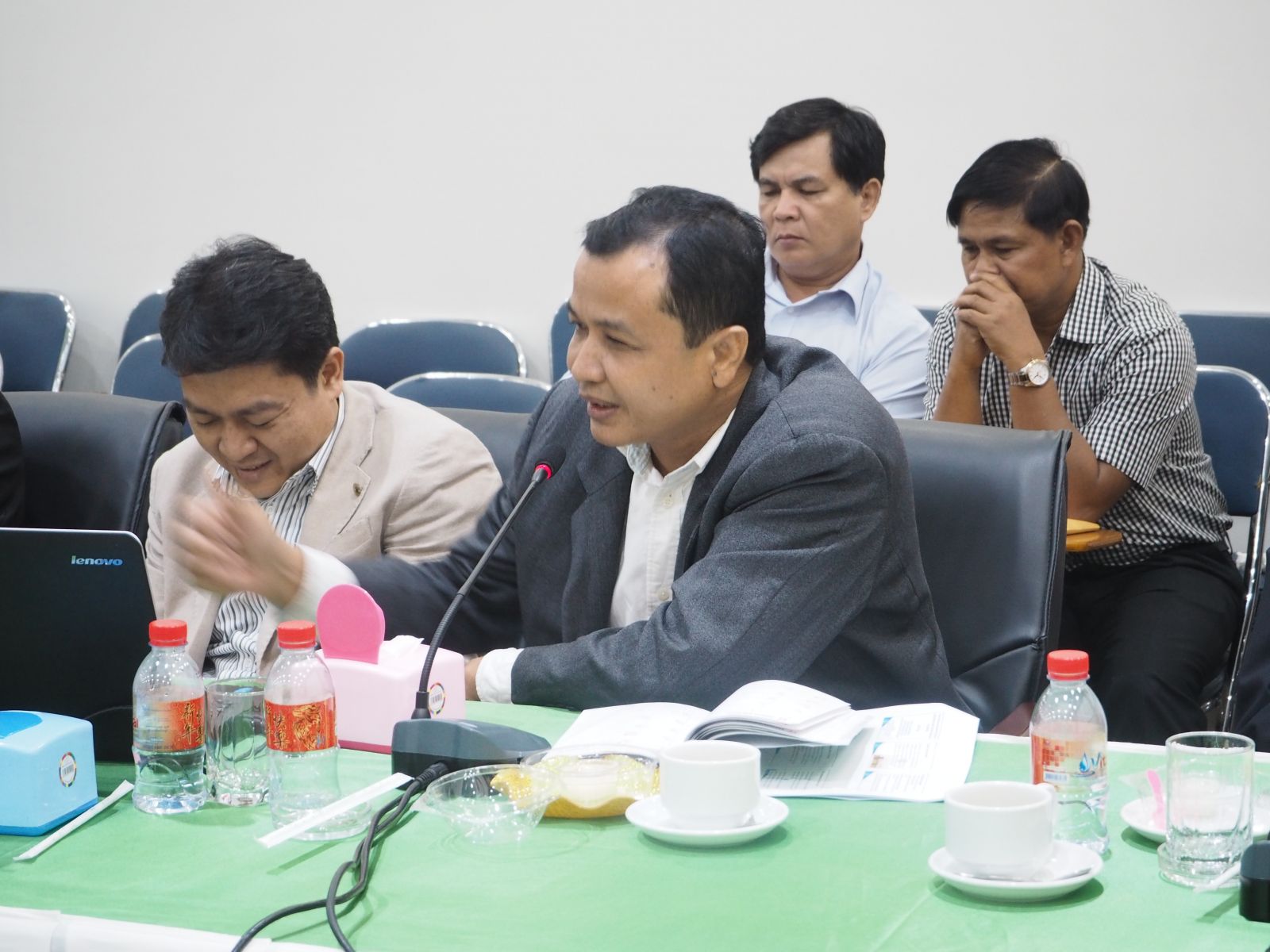 The seminar has ended in a friendly atmosphere, with refreshed commitments and hopes among involved stakeholders to bring research collaboration and cooperation to the next level in the future.