Nagoya University- UPLB host webinar on Transnational Programs for Leading Professionals in Asian Countries
NEWS
2021/01/21
Nagoya University- UPLB host webinar on Transnational Programs for Leading Professionals in Asian Countries
The Nagoya University Asian Satellite Campuses Institute (NUASCI) of Nagoya, Japan through its satellite campus in the Philippines, in cooperation with the University of the Philippines Los Baños (UPLB), conducted a webinar titled, "Leading the Way: The Transnational Doctoral Programs for Leading Professionals in Asian Countries" on 18 January 2021. The webinar was held via Zoom and facilitated by a team of IT staff from UPLB Information Technology Center under the auspices of the Offices of the UPLB Chancellor and Vice Chancellor for Research and Extension.
The objective of the webinar was to widely disseminate information about the NU transnational programs, their admission and application requirements and procedures as well as deadlines. Likewise, it aimed to announce the scholarships available to interested applicants from government agencies and state colleges and universities as well as from among the UP faculty and Research, Extension and Professional Services (REPS) staff within the University of the Philippines System. More importantly, it intended to promote the opportunities for joint research projects and academic mobility among faculty, researchers, and students between the research stations of the International Station for Tropical Agricultural Sciences (ISTAS) based at UPLB and research sub-stations at the Visayas State University in central Philippines and the Royal University of Agriculture (RUA) in Phnom Penh, Cambodia.

The attendees were welcomed by Prof. Fumio Isoda, Director of the NU Asian Satellite Campuses Institute, and UPLB Chancellor Jose V. Camacho, Jr. . Both officials expressed appreciation for the strong cooperation between the two institutions and highlighted the continued benefits resulting from the partnership.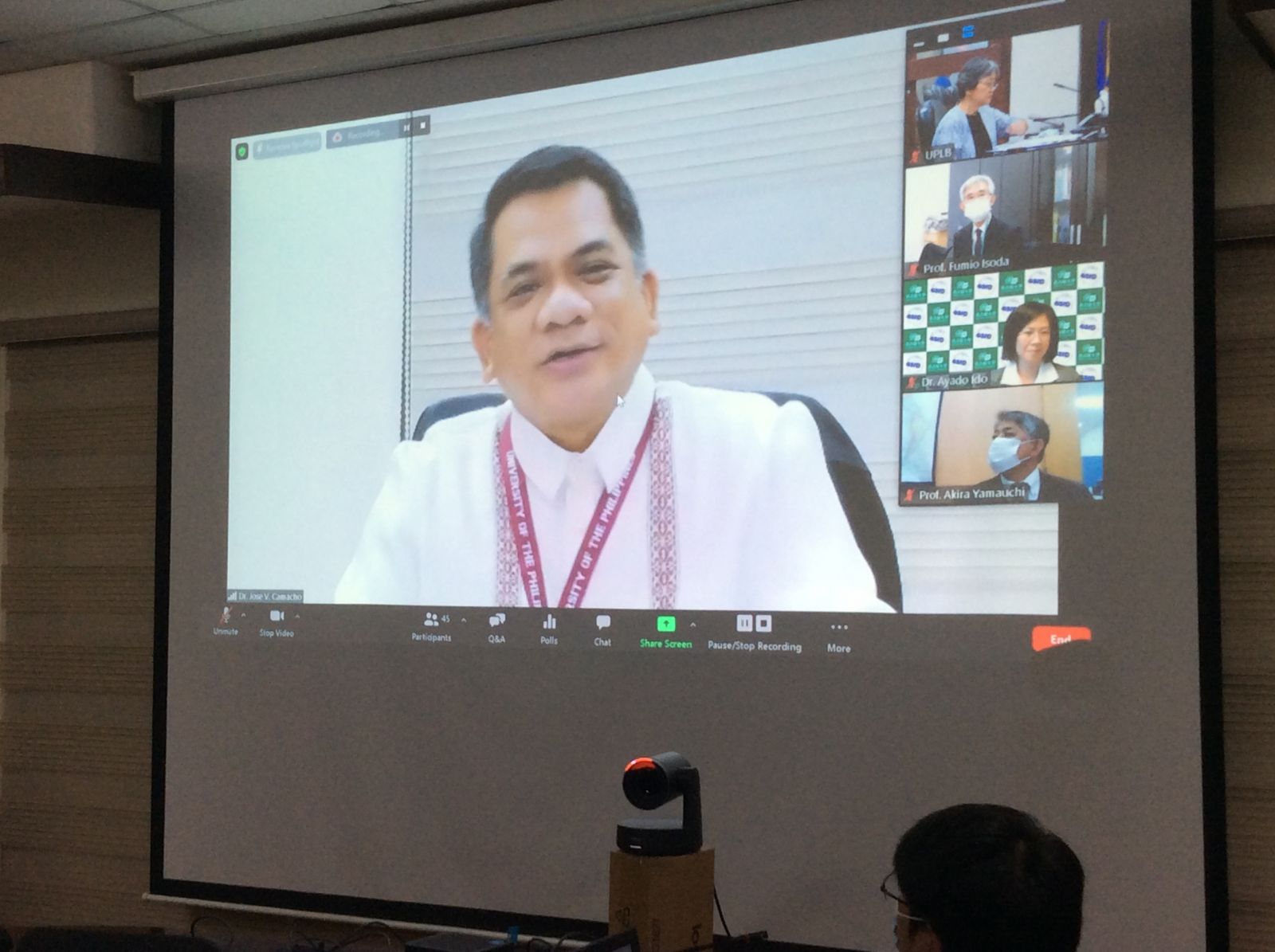 Chancellor Jose V. Camacho, Jr.

Resource persons of the webinar were Prof. Fumio Isoda on Phase I regarding the Development of Human Resources in Asia through the transnational doctoral programs followed by a video about the several NU satellite campuses in Asia; Prof. Akira Yamauchi, Deputy Director of NUASCI, on Phase II of the program focused on academic mobility and deployment of human resources in agriculture and international development in Asia via the International Station of Tropical Agricultural Sciences (ISTAS).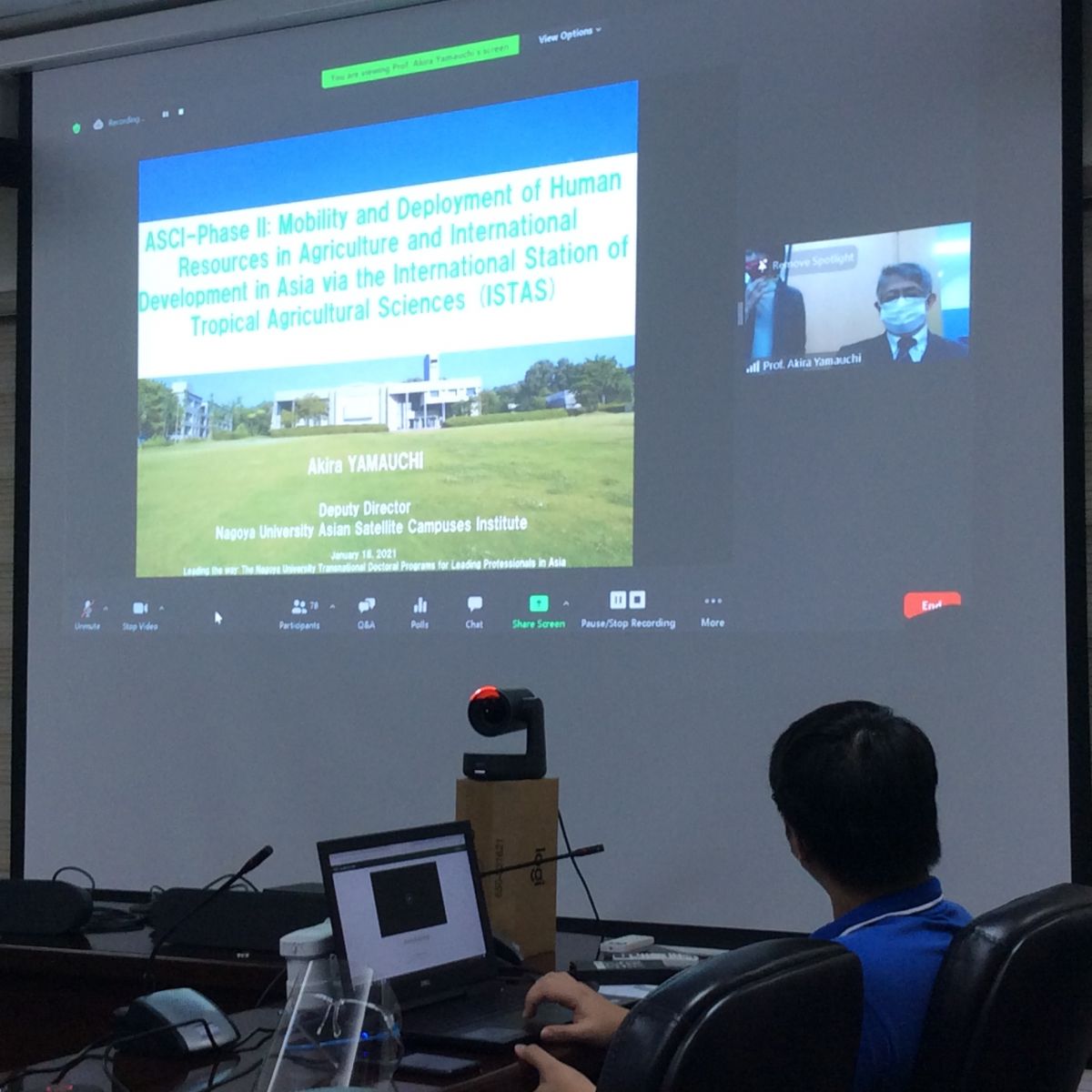 Speakers on the scholarships available for the transnational programs were Dr. Maria Cristeta N. Cuaresma, Program Head of Education and Collective Learning Department of the Southeast Asian Regional Center for Graduate Study and Research in Agriculture (SEARCA), for the NU-SEARCA Joint Scholarship for PhD Research; Dr. Jomar Rabajante, OIC Dean of the UPLB Graduate School, of the NU-UP Joint Scholarship for PhD intended for Faculty and REPS of the UP System; and Dr. Editha C. Cedicol, Designated Professor of NUASC-Philippines, on other partnership scholarships such as the Japan International Cooperation Agency (JICA), the Japan Society for the Promotion of Science (JSPS), the Mitsubishi UFJ Bank and the Ohgaki Kyuuritsu Bank, and potential sponsors/partners among national government agencies such as the Department of Science and Technology Science Education Institute, and the Commission on Higher Education (CHED).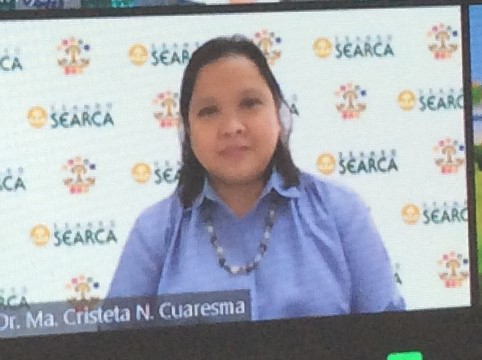 Dr. Maria Cristeta N. Cuaresma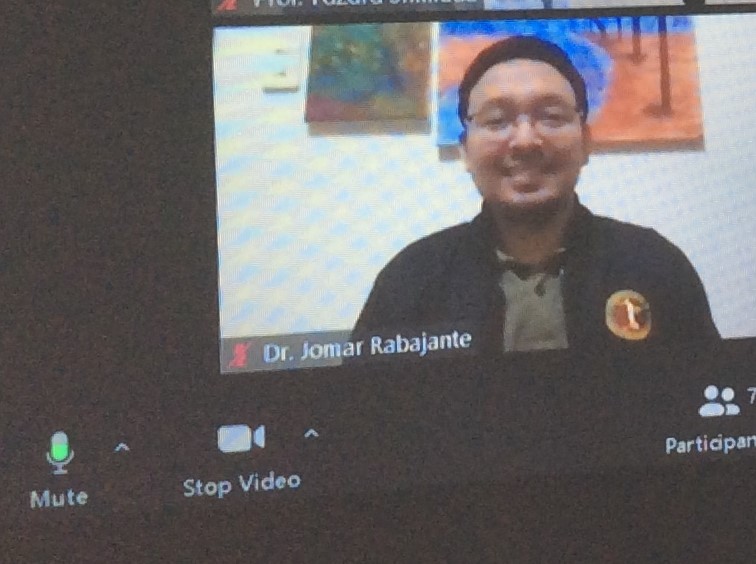 Dr. Jomar Rabajante

The profiles of the Graduate School of Bioagricultural Sciences (GSBS) and the Graduate School of International Development (GSID) were presented by Prof. Satoru Tsuchikawa, Dean of GSBS, and Prof. Yuzuro Shimada of GSID, respectively. Application procedures and requirements for admission to the respective graduate schools were presented by Dr. Satoshi Ohkura, professor of GSBS; and Dr. Ayako Ido, designated associate professor of ASCI.

Dr. Merdelyn C. Lit, Vice Chancellor for Research and Extension of UPLB delivered the closing message at the webinar. She thanked the resource persons and everyone for their participation in the webinar and looked forward to more joint activities between NUASCI and UPLB. (written by C. Cedicol)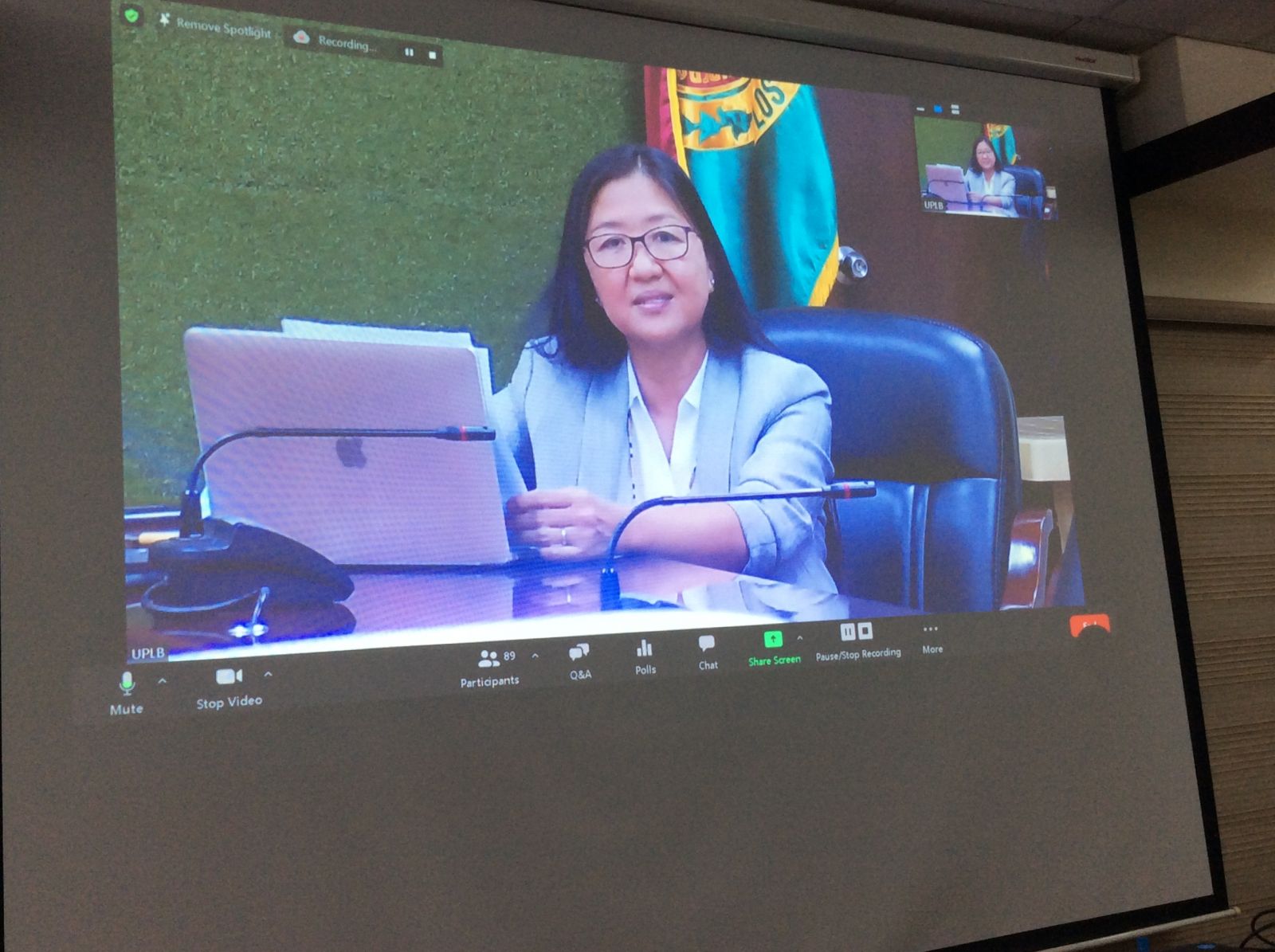 Dr. Merdelyn C. Lit